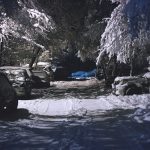 Throughout the Miami Valley and all over Ohio, driving during the winter months poses its own unique challenges since the roads are filled with snow and ice and there is less visibility. Whether you are just dealing with colder weather or have to drive over an area with black ice, be sure to keep the following winter safety tips in mind. They can save you from having an accident and get you to your destination safely.
Don't Drive When Tired
As with any other time of the year, never drive during the winter if you are overtired. When you get extremely fatigued, your reaction times slow down and you are less aware of your surroundings. Since the on-road dangers increase during the winter months, avoiding drowsiness behind the wheel is particularly crucial.
Avoid Cruise Control
Cruise control is incredibly useful, but you should limit your use of it during the winter months. Using cruise control [...]