Paul Sherry Chrysler Dodge Jeep RAM is Ohio's top choice for buying a new Jeep Wagoneer in Ohio. We strive to be Ohio's #1 Jeep dealer through friendly service, thorough product knowledge and a robust inventory. We also offer available delivery of any new Jeep Wagoneer purchase to anywhere in Ohio. This includes Dayton, Columbus, Cincinnati and Cleveland. Find your new Jeep Wagoneer in our inventory below or learn more about why Paul Sherry is popular choice for Ohio residents.
Order Your Jeep Wagoneer with Paul Sherry
Paul Sherry is your officially licensed Jeep Wagoneer dealer. Our trained staff are ready to help you find your new Jeep Wagoneer with all the options you desire. We work with each customer for a personal shopping experience you can't find anywhere else. Click the button below or complete the form at the bottom of this page to contact our friendly staff and start your personal Jeep Wagoneer shopping experience.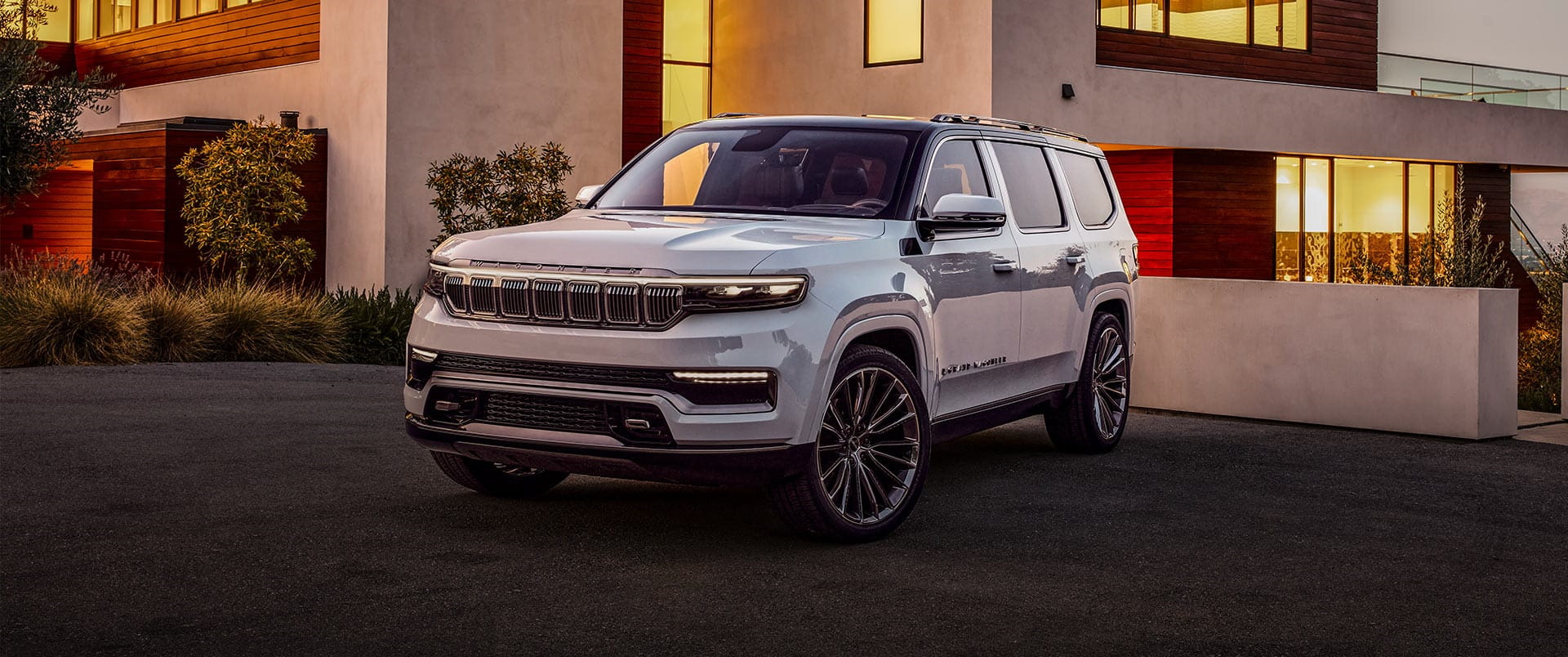 As a Jeep fan in Ohio, you've undoubtedly heard of the upcoming Jeep Wagoneer. This luxury SUV is determined to carve out a spot at Jeep dealerships in Ohio that's been overlooked for a couple of decades, allowing consumers to blend the name they know and love with class, technology, and affluence in every corner.
Jeep Wagoneer For Sale in Ohio
Find your next new Jeep Wagoneer for sale at Ohio's top Jeep dealership. This three-row SUV will position itself between the Jeep Grand Cherokee and the Jeep Grand Wagoneer to offer customers luxury options at a price point that could work within their budget. It's easy to see why the Jeep Wagoneer will be a top choice for those looking for a full-size SUV to handle Ohio's changing weather conditions.
Jeep Wagoneer Key Features
Jeep has released many details about the Wagoneer, there are a few things we can expect about this long-awaited model:
It's based on the RAM 1500 platform, giving it a long wheelbase with plenty of interior space.

The Wagoneer could have a hybrid powertrain option available, as Jeep has already hinted toward the same in the Grand Wagoneer.

Pricing should start somewhere in the $60,000-$70,000 range for the Wagoneer.

It could get a high-powered Trailhawk version, as there's been some talk of Jeep working on a supercharged V8 similar to that of the Grand Cherokee's Trailhawk model.

Jeeps latest photos of the Jeep Wagoneer for sale are of the the eye-catching front grille and another of an engine start/stop button.
Local Ohio Jeep Wagoneer Financing
Paul Sherry dealerships offer local, competitive financing options on any new Jeep Wagoneer for sale. Anyone in Ohio is eligible to complete an application online to begin the process before visiting the dealership. We'll contact you to get more information and let you know about the financing deals we have.
We'll work with you to get you financing that fits your budget from one of our several partnered financial institutions. Bad credit or no credit, you can still buy the all-new Jeep Wagoneer of your dreams.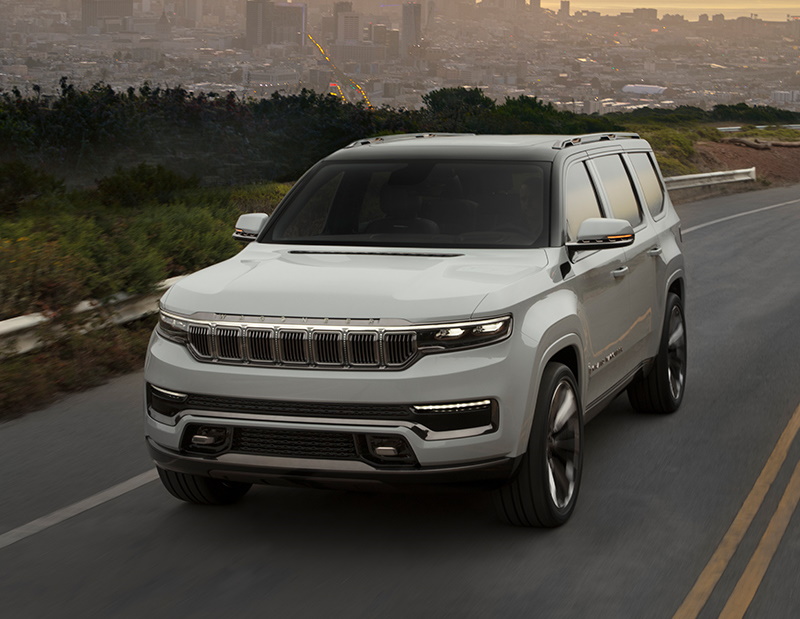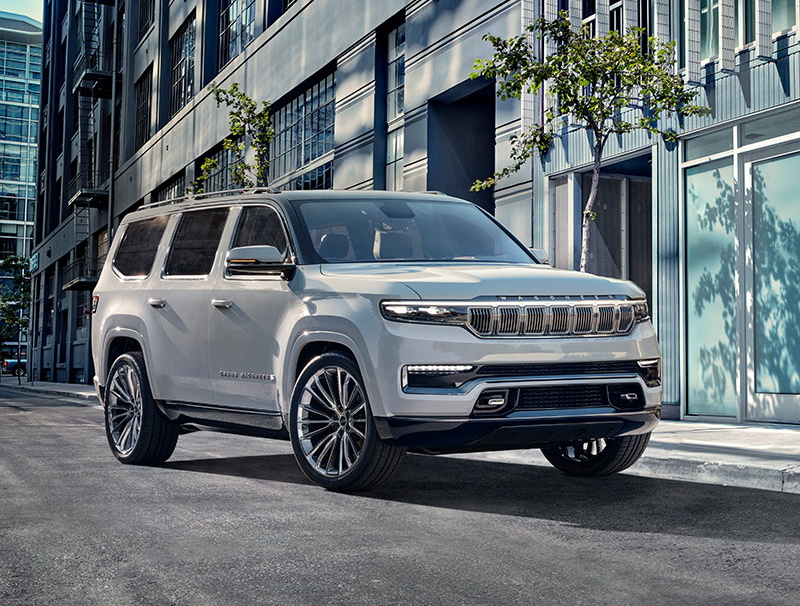 Ohio Delivery Available
Paul Sherry Chrysler Dodge Jeep RAM is located in Piqua, Ohio, but we're happy to provide Ohio residents with convenient delivery of your new Jeep Wagoneer. The available delivery and custom order options, you can find the Jeep Wagoneer for sale in Ohio you want and not settle on only those around you. We regularly sell the new Jeep Wagoneer to residents in Dayton, Columbus, Cincinnati, Cleveland, Toledo and more. Our delivery service includes not just delivering your vehicle on a day that's convenient for you but also bringing along all the necessary paperwork to make the Wagoneer officially yours.
If you live too far to visit us, you can also take advantage of our free virtual walkarounds of any Jeep Wagoneer we have for sale. Learn everything you need to know about the Wagoneer from the comfort of your home.
Find the New Jeep Wagoneer at Paul Sherry Chrysler Dodge Jeep RAM
We expect to start seeing the Jeep Wagoneer for sale at our dealership, so be sure to check back with us to see any new Jeep Wagoneer models and feature available. Browse the Paul Sherry inventory online, give us a call, or stop in to see each model and us in person. We're located off Exit 83 from I-75 in Piqua, Ohio.