Ordering a New Car Vs. Searching a Dealer's Inventory
June 2, 2022

Posted by

Alysia
Comments Off

on Ordering a New Car Vs. Searching a Dealer's Inventory
When buying a new car, you can look for a vehicle in the dealer's stock or choose to factory-order. Choosing the purchasing method comes down to what fits your needs. Knowing the benefits of each option will help you decide how to buy your new car.
Benefits of Factory Ordering
Factory ordering refers to the method of custom ordering directly from the manufacturer. Here are some of its benefits.
More Affordable – You will get a lower price with a factory order. Since you're ordering directly from the manufacturer, you'll skip all the markups and other fees associated when dealing with dealer stock.
Customization – With a factory order, you can get your car exactly the way you want it. You can customize your vehicle from the exterior colors down to the sound system. If you want a better engine or tires that fit your driving conditions, it's better to work with your dealer to order directly.
Save Time and Effort – You might need to wait for a month or more to get your factory-ordered car. But you still save precious time and effort. Instead of going to different dealerships and searching for the vehicle that fits your needs, you simply need to order and wait.
No Test-Drive Wear-and-Tear – Because the car you ordered is made for you alone, you can be sure that it has not suffered the wear-and-tear of test driving.
Benefits of Searching a Dealer's Inventory
 Car dealerships have vehicles in their lots or inventory. The common way of buying a new car is to go to a dealership and see what is in stock. Here are some of the benefits of looking for your new car in a dealer's inventory.
You Get What You See – You can see the cars in a dealer's inventory up close. You can inspect it, test its features, and even take it for a drive. You can do this for multiple cars in a dealer's lot until you find one that fits you.
Faster Process – Because you're buying a car that's already in the hands of the dealer, you can drive off with it within the same day if you fulfill all necessary paperwork and fees.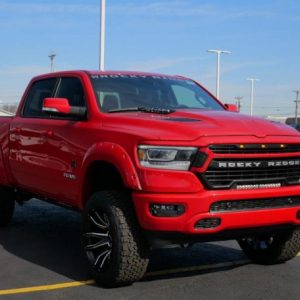 Which Is the Better Option?
The better option for you comes down to what your needs are. Factory ordering gives you customization choices and more affordable fees. It also saves you from the tiring task of dealership-hopping. Car dealers have limited stock on their lots, but you get the benefit of test-driving the car.

Paul Sherry Chrysler Dodge Jeep RAM Can Work With You
Work with Paul Sherry Chrysler Dodge Jeep RAM to get you a vehicle that fulfills your needs and wants. Our dealership has connections with Ram, Jeep, Chrysler, and Dodge. Whether you choose to factory order or go through our stock, our friendly staff will assist you in getting the best discounts and configuration.