Posted by

Alysia
Comments Off

on Can I Order a New Car From the Factory?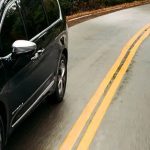 Yes, you can order your vehicle straight from the automaker. Moreover, you can do so with custom specifications. But while this seems a good option, a direct factory order comes with its own challenges. Your best bet, then, is to work with a car dealership like Sherry Chrysler to coordinate your car factory order. 
Today, you will find that dealerships have fewer vehicles—and from these fewer vehicles, you may not find one that you'd like. You can attribute this situation to the supply and distribution of many automakers going down due to a shortage of workers, raw materials, and chips.
But sure you can configure your car's color, specs, and features and order it from the factory. And to enhance your success rate, let Sherry Chrysler coordinate with the automaker to meet your specs. 
Save Money
A few years ago, ordering from the automaker would have been very costly. In Europe, [...]
Posted by

Alysia
Comments Off

on Get Factory Order Pricing on Your New Car From Sherry Chrysler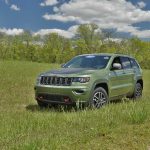 With the current shortage of vehicles, car shopping can be frustrating for many buyers. Heading to a dealership may mean limited or non-existent inventory which can lead customers to purchasing a car that doesn't quite fit their needs. At Sherry Chrysler, we offer the option to order a new car directly from the factory. This process is easy, hassle-free, and comes with many benefits including factory order pricing!
What Does Factory Ordering Mean?
When you factory order a new car, you are custom ordering a vehicle from the brand of your choice. During this process, you will be able to choose the exact make and model of the vehicle you want. This is often ideal for buyers looking for a limited edition body style. You will also be able to pick the technology, safety, and comfort features you want. When ordering a car from the factory, you will work with one of our team members [...]