The 2021 RAM Lineup: What to Expect
RAM is beginning to release some details about its upcoming trucks for the 2021 model year as their releases quickly approach. There's never a RAM we aren't excited for, and it looks like next year's options won't make us stray from that rule. From the reintroduction of the mid-size Dakota pickup truck to the incredibly rugged, built-for-fun 1500 Rebel TRX, RAM expands its offerings to include a truck for everyone.
RAM will, undoubtedly, release more information to the public about its 2021 lineup. Here's what we know so far:
2021 RAM ProMaster City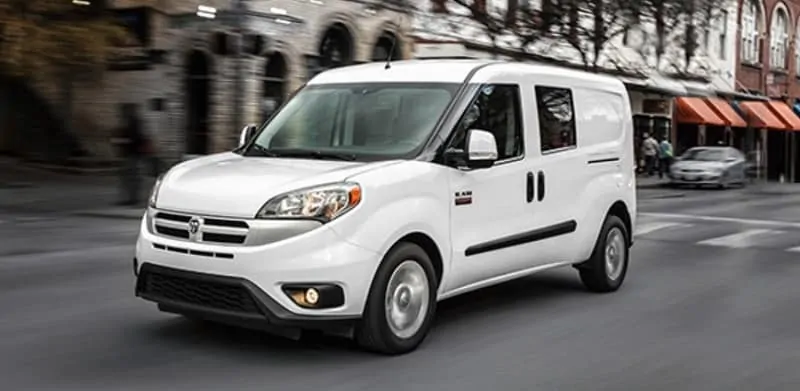 Businesses and commercial fleets will love everything about the updated 2021 RAM ProMaster City. The versatile and functional work van has been around for a few years now, but never with as much technology as it'll have for the upcoming model year. At The Work Truck Show in Indianapolis, Indiana, RAM announced that the ProMaster City will now come with:
Crosswind assist to aid the van's aerodynamics in high winds
An available digital rearview mirror that displays real-time video
Available ambient interior lighting
Available Blind Spot Monitoring with Cross Path Detection to warn drivers when another vehicle or object enters its blind spot
An available Forward Collision Warning system to aid the driver's reaction time in the event of an impending collision
In addition to these technology-focused features, the RAM ProMaster City will include a variety of roof height and wheelbase configurations to meet the needs of each driver and fleet.
2021 RAM Dakota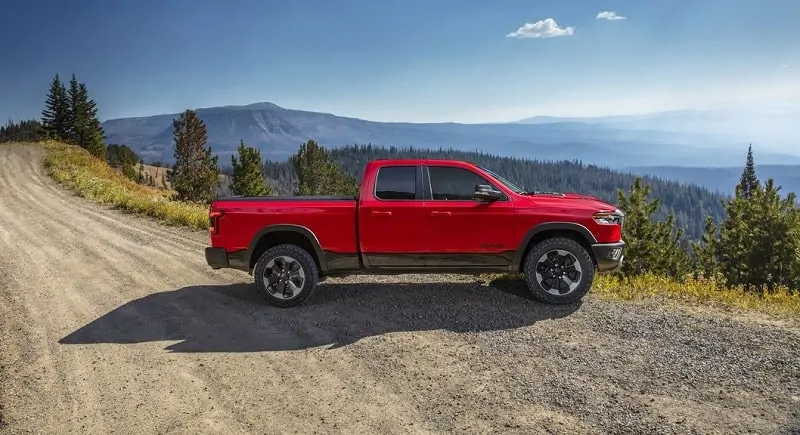 The RAM Dakota went off the market after the 2011 model year when it was still under the Dodge brand. However, all signs point to the long-awaited return of the Dakota to RAM's offerings for 2021, which would give the automaker the mid-size pickup truck it's been missing in recent years.
Although details haven't yet been released for what will be the Dakota's fourth generation, experts rumor that the pickup may use a similar framework as the Jeep Gladiator and stay true to RAM form with various engine configurations, models, and available add-on options.
Snow Prep Package for the 2021 RAM 1500
Also at The Work Truck Show, RAM announced its all-new Snow Prep Package created just for the 2021 RAM 1500 lineup. For drivers who want to utilize every ounce of function in their RAM 1500, the Snow Prep Package offers additional equipment to turn the truck from a pickup to a snow-plowing machine.
The package is currently set with a price tag of $195 and is an available addition for some RAM 1500 models, including the Laramie and Tradesman, equipped with all-wheel drive and specific engine options. The Snow Prep Package includes:
Wiring for snowplow power
A rear power-sliding window with a defrosting function for increased visibility in inclement weather
A 220-amp alternator
What the package doesn't include is the plow itself or the mounting system, which you'll need to order through your chosen manufacturer.
2021 RAM 1500 Rebel TRX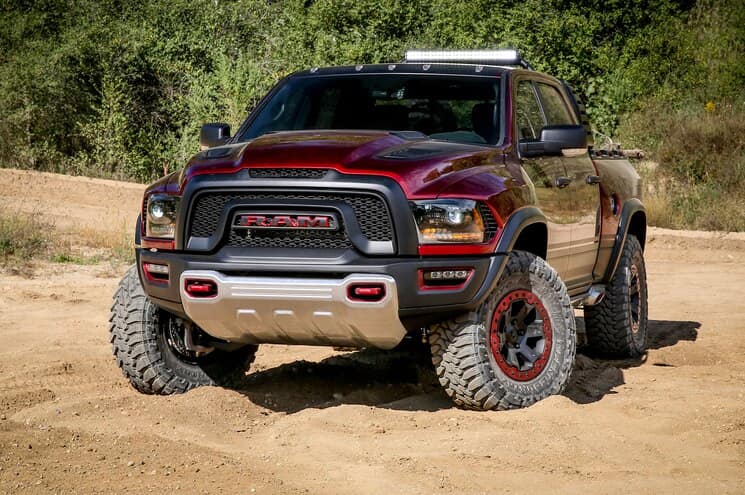 Perhaps the most anticipated addition to RAM's 2021 offerings is the 1500 Rebel TRX, the brand's newest ruggedly styled and up-fitted off-roader. The pickup is said to come powered by a supercharged Hellcat HEMO V8 engine, which gives it its raised, sloped hood that looks notably different than other 1500 models.
Other style changes go to the 1500 Rebel TRX, too, like a larger and blacked-out dual exhaust system, a chiseled front grille and bumpers, large fender walls, rear tow hooks, and an overall aggressive look.
The inside won't go untouched, either. The 1500 Rebel TRX drops the rotary shifter in favor of a center console shifter and gets steering wheel paddle shifters. To add comfort and style, the pickup gets gorgeous suede upholstery and driver-focused controls and gauges to give drivers total control over their adventures.
As expected, the newest 1500 addition will be set for off-roading with its link coil rear suspension system that can help it handle any terrain under its body.
A New Infotainment System for the RAM 1500
As if the 1500 models aren't getting enough exciting additions for the new year, RAM is also gifting an upgraded infotainment system – Uconnect 5 – to its 1500 lineup. The new system will be fully customizable to the driver's needs and can connect to Alexa for added hands-free functionality and syncing.
Users will be able to save up to five different profiles on the Uconnect 5 system. Other notable features include faster operation, more memory, Apple and Android connectivity, and a larger 12.3-inch screen.
As always, you can count on the crew at Paul Sherry Chrysler Dodge Jeep RAM to take care of your buying needs. We plan on hosting some of the brand-new RAM models for 2021 on our lot when they become available. For now, we invite you to check out our current selection of RAM trucks online.