We've Grown to be the #1 Rocky Ridge Truck & Jeep Dealership in the USA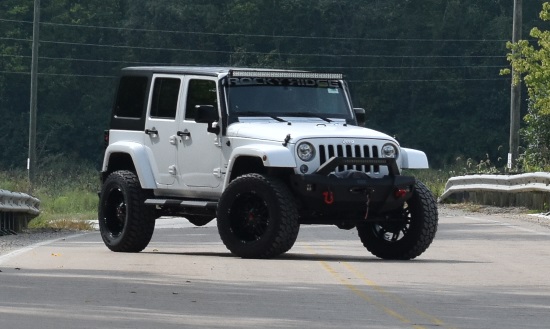 Our dealership has always been proud to offer Rocky Ridge Trucks & Jeeps to drivers in Piqua, Ohio, and around the country. Over the years, we have grown to become the top Rocky Ridge Jeep dealership in the United States, making us the perfect spot to go when you want a lifted Jeep that you can count on. We gladly sell Rocky Ridge models, as they are incredibly reliable with the lifts done by skilled technicians with years of experience in the industry. We always strive to deliver the best and know that Rocky Ridge conversions result in a lifted Jeep you can count on.
Our Rocky Ridge RAM Truck Sales Continue to Grow
At our dealership, our goal wasn't just to become the top Rocky Ridge Jeep dealership in the country. Instead, it is to serve all of our customers to the best of our abilities, something that just happens to coincide with being the top dealership for these models. To keep providing our clients with everything they need, we have no plans to stop our Rocky Ridge sales growth anytime soon, whether you want a Jeep or RAM-based model. We always work to expand our inventory so we can offer more models you may want and make more sales in the process. You benefit by finding exactly what you are looking for, and we also get to take advantage of the sales growth.
We Take Custom Orders on All Rocky Ridge Truck Models
To serve our customers even better, our dealership can also take custom orders on any Rocky Ridge truck model. If you know you want a Rocky Ridge model but don't see the exact configuration you want on our lot, let us know and we will work to get your customized truck or Jeep. In fact, we will even take the time to go over every single possible Rocky Ridge model in cases where you aren't sure which is right for you or if you need a customized model. This is just one of the many ways that we do whatever we can to achieve complete customer satisfaction.