New Jeep Compass Inventory
Find your next new Jeep Compass for sale in Ohio at Paul Sherry. Not only will you find a large selection of new Jeeps, but you can even custom order your own. See why so many Ohio residents are buying their new Jeep Compass at Sherry Chrysler.
Exclusive Savings For September!
Get 10% Below MSRP On Select Jeep Compass Models
** Contact Dealer For Details
Jeep Compass For Sale Ohio
At Paul Sherry, we offer the Jeep Compass for sale in Ohio. As a certified Jeep dealer, we have access to all the new vehicles from Jeep. We also offer our customers the ability to custom order to ensure you get the car you want. Plus, with our fantastic finance team and knowledgeable staff, we can get you into your new car at a price you can afford.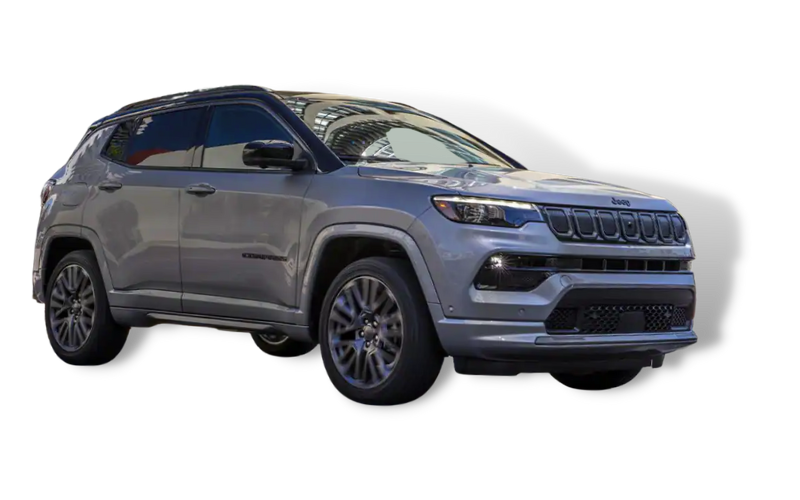 The New 2022 Jeep Compass
The newly designed 2022 Jeep Compass provides a range of features that are noticeable in every aspect of driving performance. From the sleek and sporty exterior to the sophisticated interior, it is sure to meet all of your vehicle needs. 
As a world-renowned 4×4 brand, Jeep has taken its creation to the next level. The new Jeep Compass for sale in Ohio captures everything that you may need for on and off-the-road adventures. Whether you are heading to the grocery store, taking a family road trip, or exploring unknown terrain, the Compass will get you there in style.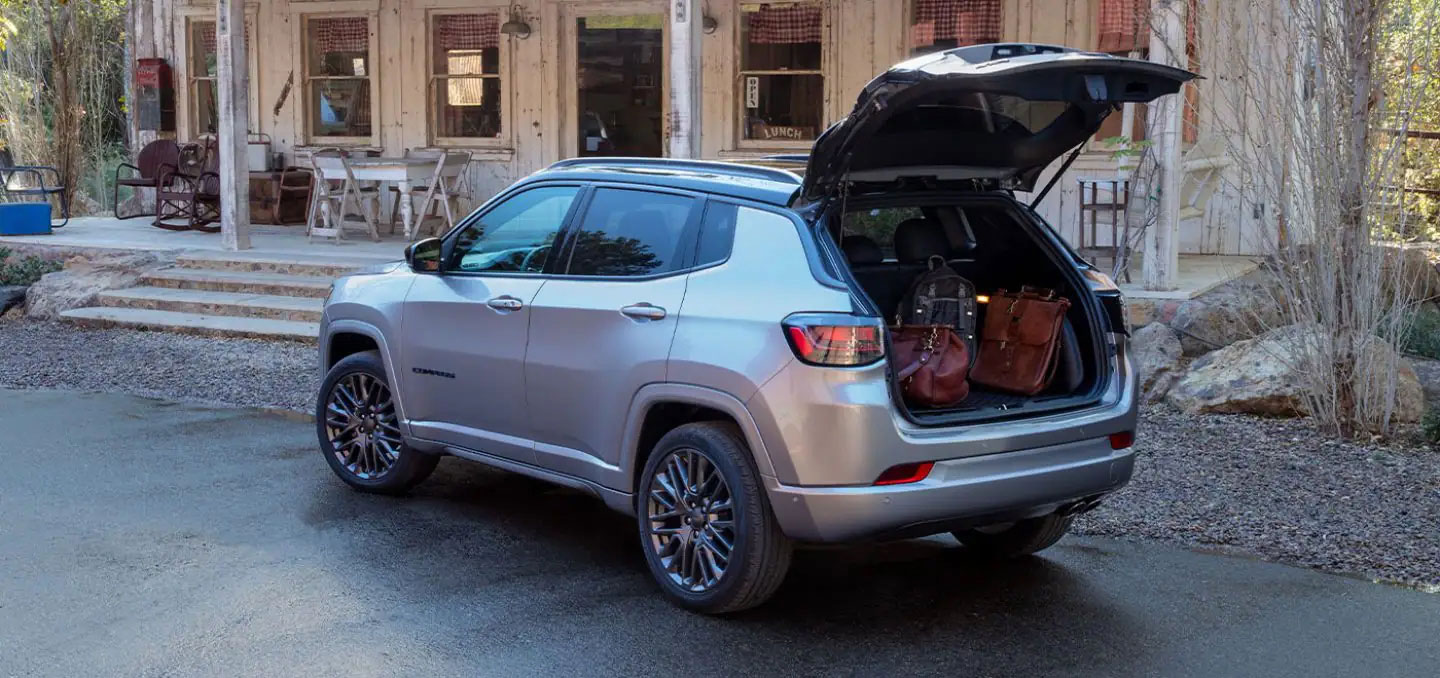 Purchase On the Lot or Custom Order
Do you require special features on your Jeep Compass? Are you particular about having accessibility options, unique seating configurations, or exterior components? That is something we can help you with.
At Sherry Chrysler, we do factory orders based on the specifications you provide. Whether it's leather seats or a custom color, we can get you hooked up. Talk to our friendly staff to discuss your options and fill you in on all you need to know.
From there, we coordinate with the factory to get a timeline for the delivery of the order. The process will save you time and money compared to purchasing a car and upgrading it later. Once all the details are in place, the order will be processed. Before you know it, the vehicle is delivered to you.
Financing Options Available
The biggest challenge with custom vehicles, or buying cars in general, is financing. We understand this pain point of our customers. However, we believe you deserve to have the right vehicle for your needs, whether you use it for work, daily commutes, leisure, or so on. If your goal is to have a car, we can help you achieve it.
Our team offers guaranteed financing based on lender criteria. All types of credit have a chance at a car loan. There is no need to visit several banks and lenders, as we will find it for you.
The first step is filling out the online application form. Our finance team will then get in touch with you and discuss your situation. Whether you have good or bad credit, an existing loan, or other similar concerns, we will find a way to secure your financing.
We work extensively with financial institutions to develop a solution for your situation. The goal is to provide you with an acceptable loan term, allowing you to bring home your Jeep Compass.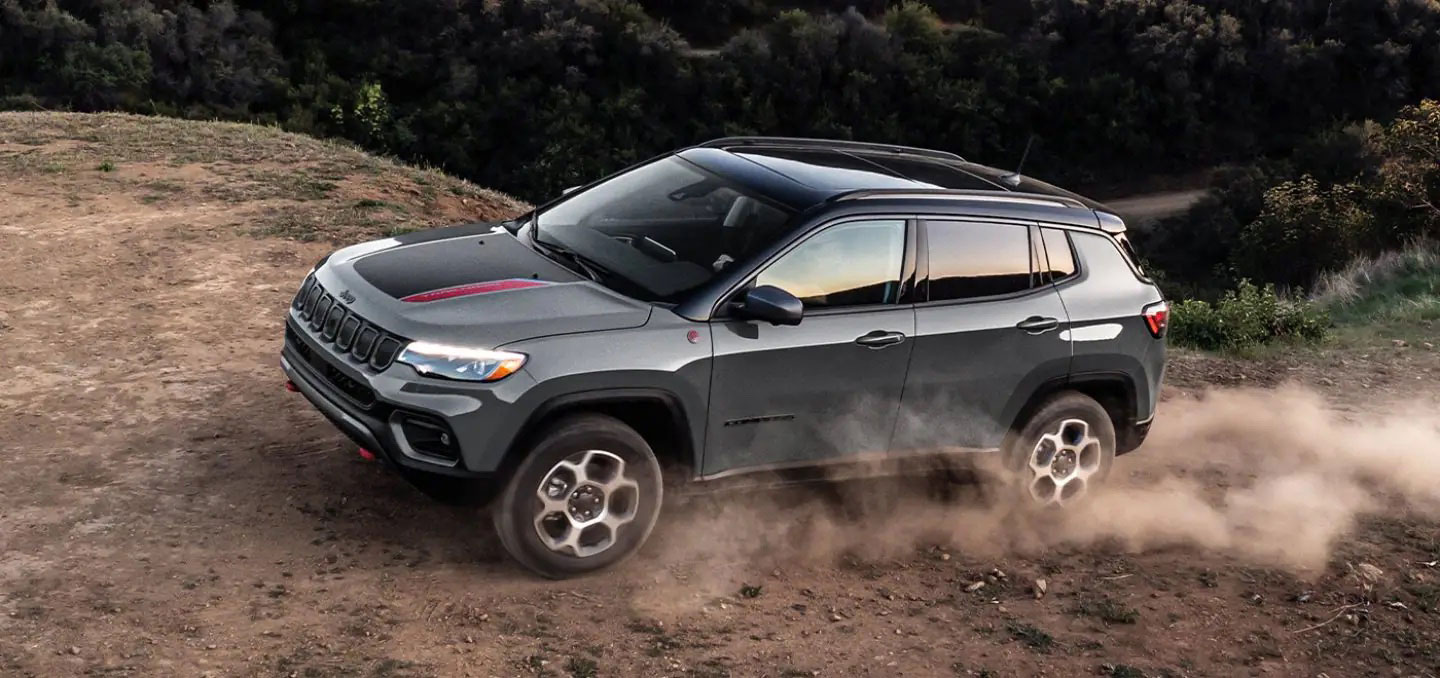 Learn About Incentives and Discounts Available
Another way we differentiate ourselves from other car lots is by introducing you to potential discounts and incentives. Talk with our staff about your information, requirements, and background. From there, we will try to find incentives and discounts you qualify for to reduce the price of your Jeep Compass.
One example is getting incentives for choosing a hybrid engine. While that may not be the best option for an all-out off-road experience, it does provide better finance opportunities.
You also have the trade-in option, where you bring your old car to reduce the price of your new car. On top of that, the sales tax is also reduced and is computed only on the final price of the vehicle. A higher trade value means you pay fewer sales taxes on your new car.
Find opportunities to get discounts and incentives by working with our team.
Buy a Jeep Compass For Sale in Ohio From Paul Sherry
We would love to work with you to get your Jeep Compass. If you have questions, contact us at 937-778-0830 or send an email to [email protected]. Our staff is more than willing to accommodate your requirements.
We invite you to discuss your needs in person and browse the vehicles in our shop. We have a wide selection of pre-owned cars on our lot, including the Jeep Compass. But if you prefer brand-new vehicles, our team can help you with that as well.
Visit our store located just off I-75, a short ride away from Cincinnati and the Miami Valley. We are open from Mondays to Saturdays, starting at 9 a.m. and closing at different times.
By visiting our shop, you are taking a step closer to your dream car.