Jeep Grand Cherokee L Ohio
The 2022 Jeep Grand Cherokee L Ohio is one of the most sought-after off-roading trucks available in the market today. However, it is also perfectly suited for driving through the city, thanks to features like a limited-slip rear differential and adjustable air suspension, to name a few. While the interiors are packed with high-end features, it also comes with a price. 
The 2022 upgrade introduces a ton of other updates, particularly in terms of onboard technology, with more data at the hands of the driver. With the ability to install a third row of seats, the Jeep Grand Cherokee L is perfect for families who like to be out and about. The standard two-row version is perfect for those who don't require additional seating.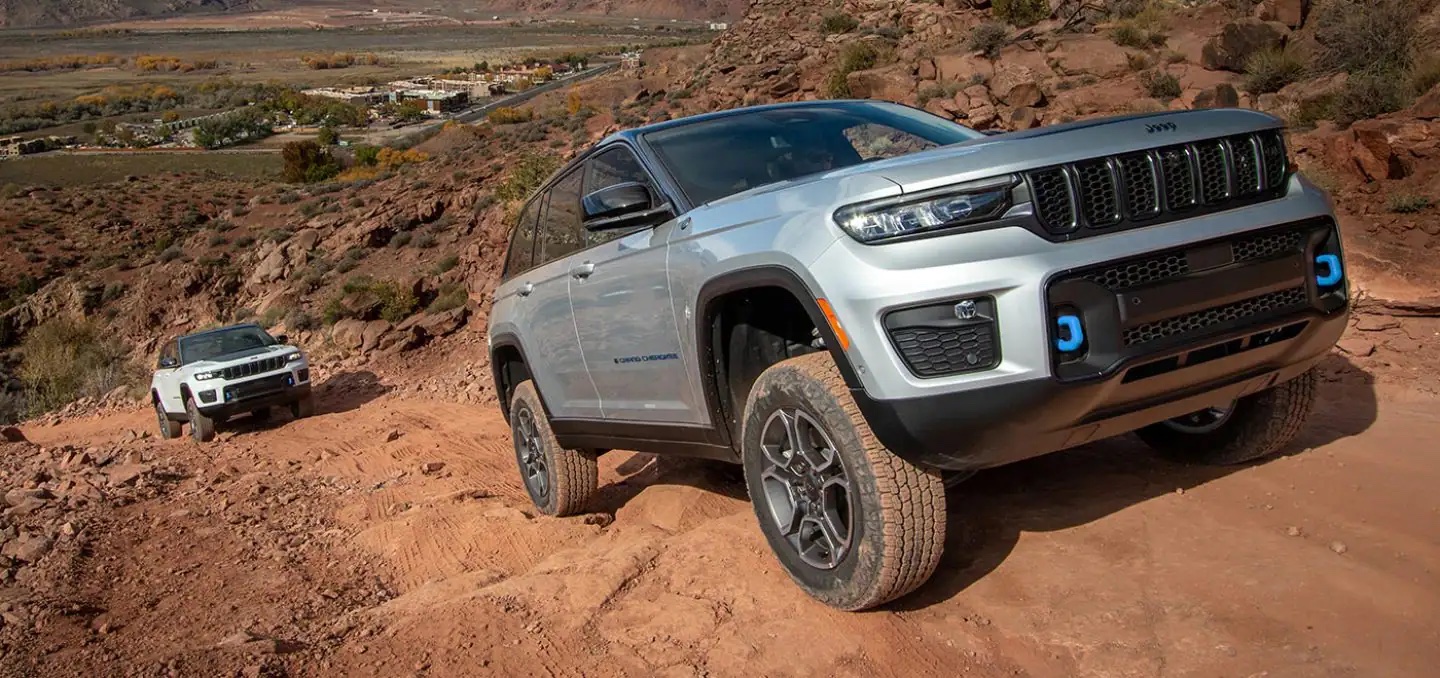 2022 Jeep Grand Cherokee L Performance
Customers can get the Jeep Grand Cherokee L Ohio rear- or all-wheel-drive models with a 357 hp V8 engine or the 290 hp V6 version. The former can be customized to tow up to 7,200 pounds, while the V6 variant can be tweaked to tow up to 6,200 pounds. Both models include the steady 8-speed automatic transmission.
Initial testing by experts returns a 0-60 mph acceleration for the V8 model in 6.2 seconds. By contrast, the Jeep Grand Cherokee L Ohio in the V6 avatar takes up to 8 seconds to reach this figure. Customers can include the aforementioned air suspension for additional ground clearance, making it ideal for off-roading. Moreover, buyers can choose among three all-wheel drive systems of the 2022 Grand Cherokee L, depending on their preferences.
2022 Jeep Grand Cherokee L Ohio Performance
Considering the performance and feature upgrades in store for this 2022 edition of the popular SUV series, customers can expect a decent list of interior upgrades. The base models of the Jeep Grand Cherokee L Ohio come with relatively basic interior features. If you're looking for something extra, the Overland and Summit variants of the SUV are worth considering. The two have options that include open-pore wood trim, quilted leather upholstery for the seats, and a significantly improved infotainment system with displays.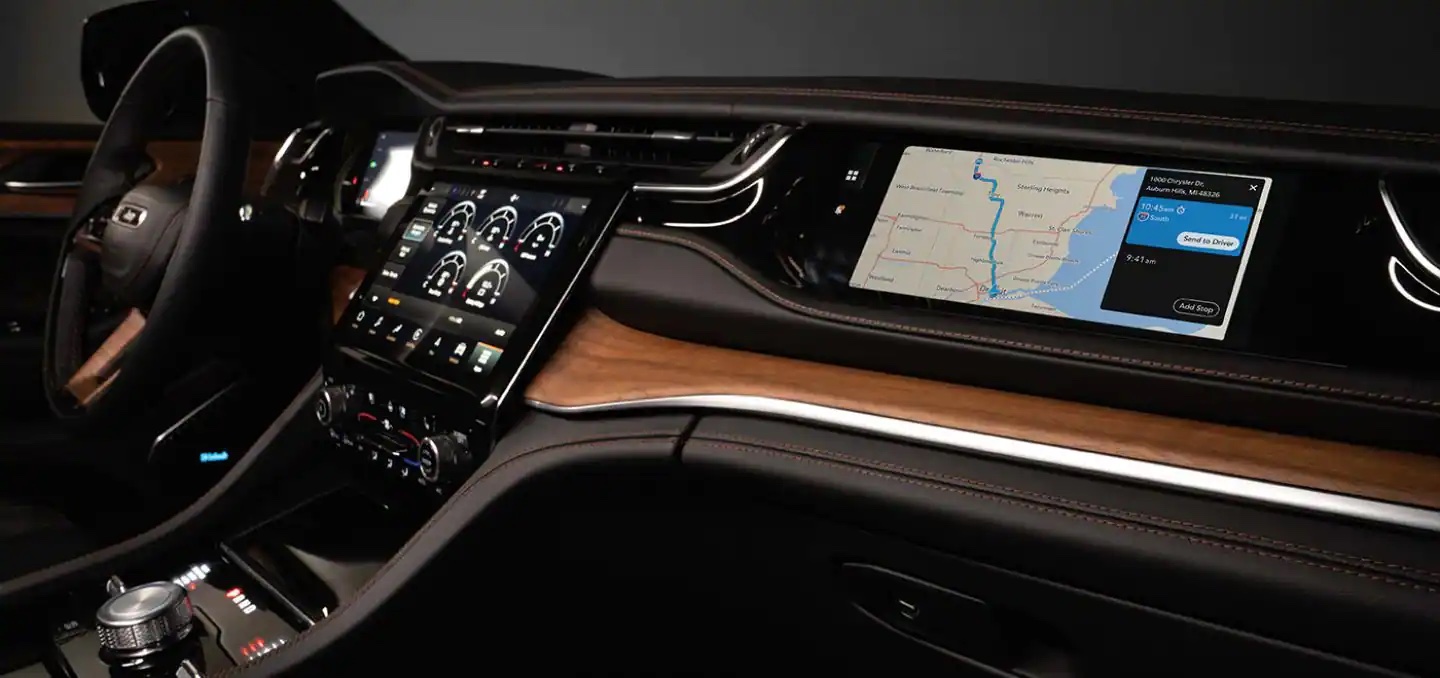 The main dashboard features a 10.1-inch touchscreen infotainment system with standard options, including Android Auto, Apple CarPlay, and SiriusXM satellite radio. Customers can add more gizmos with optional accessories such as real-time traffic, weather alerts, and navigation. Top-tier variants of the 2022 Jeep Grand Cherokee L can support a 4G LTE-based Wi-Fi Hotspot, which can support internet connectivity for up to nine passengers at a time.
If you're feeling particularly adventurous, you can go for a 10.3-inch front-passenger screen and/or dual 10.1-inch screens attached behind the driver and front-passenger seats for people sitting in the back. These screens also come with Amazon Fire TV support with Wi-Fi.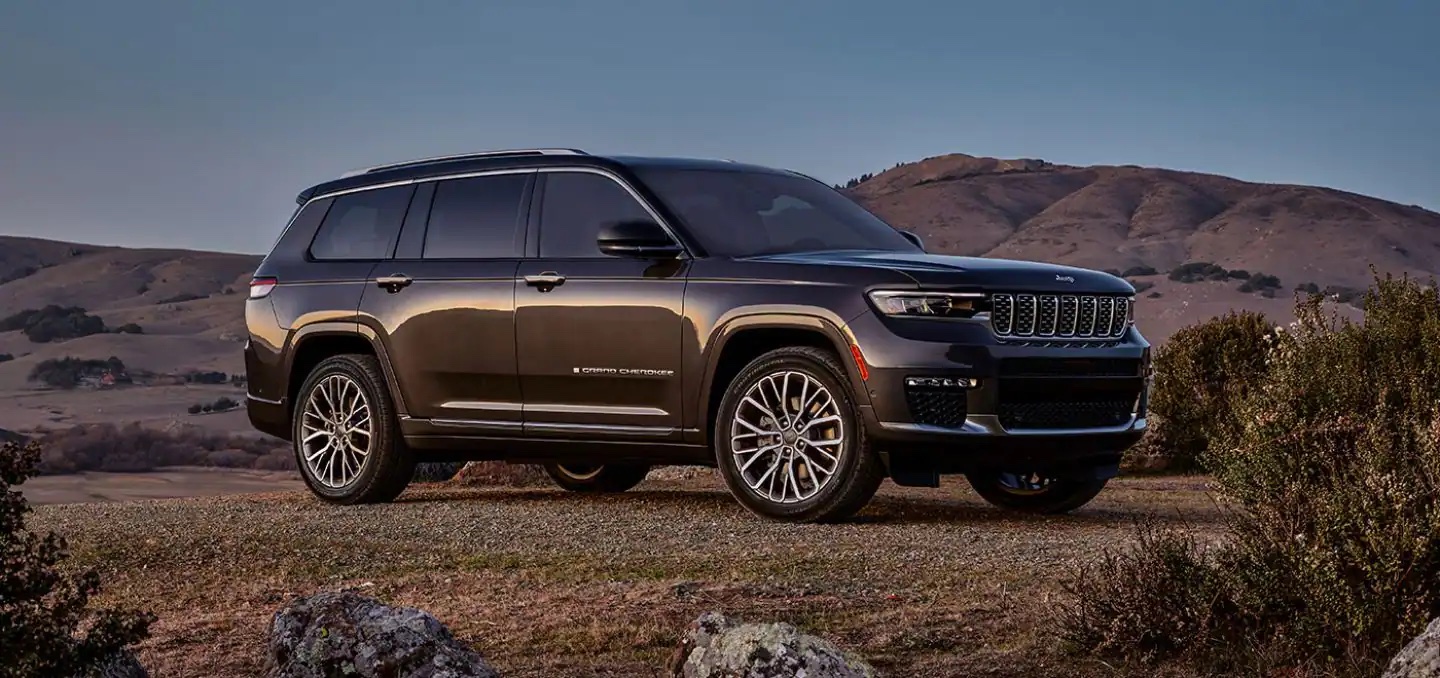 Browse Through Sherry Chrysler's Inventory of the 2022 Jeep Grand Cherokee L
We at Sherry Chrysler pride ourselves on our professionalism and a vast inventory of vehicles. Our talented team is always happy to help you with your queries about the 2022 Jeep Grand Cherokee L Ohio or any other truck/SUV from the Jeep, RAM, Dodge, or Chrysler brand. 
Having served thousands of happy customers in the Piqua and Dayton areas of Ohio for more than 50 years, we ensure that you get your dream automobile at the best rates possible. We also offer a wide range of financing options to make the buying process even easier. The Sherry Chrysler team can help arrange delivery for you so you don't have to leave your doorstep to get the car you've wanted for so long.