What Sherry Chryser is Doing to Prevent COVID-19
You and your passengers come in contact with a lot of places in your car. So does anybody who works on it. At Sherry Chrysler, we have been taking steps to disinfect the cars we work on and deliver to our customers. We also offer convenient pickup and drop-off options for our customers' convenience.
Staff & Service Procedures
To avoid most contact with your vehicle, our service team wears gloves throughout their work. They also change gloves between each vehicle, to make sure that nothing transfers from one vehicle to another.
All high touch areas in the car are disinfected before and after our service team conducts their work. From your keys to your doors and mirrors, we make sure that anything you will be touching is disinfected before you receive your vehicle.
Our employees are also consistently washing and sanitizing their hands, and we have implemented a "no hand-shake" policy. Our waiting room has socially-distanced seating and it disinfected every hour on the hour.
We love our customers, and want you to feel safe and welcome in the dealership. We are still offering the friendly, caring service that we always do, as well as expanding our services to make car shopping and service easier for our customers.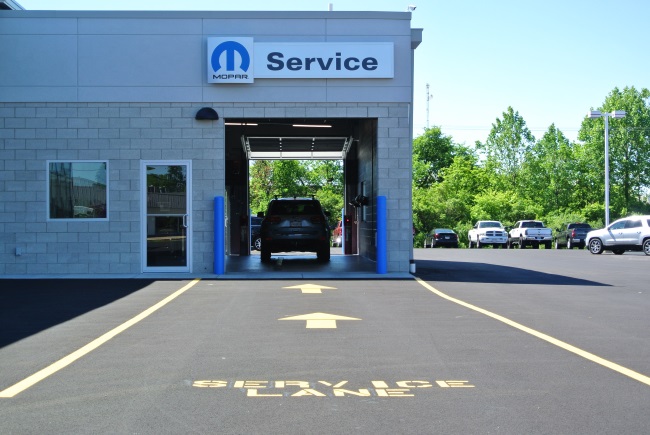 Auto Service Center Hours
Mon:
8am - 5pm
Tue:
8am - 5pm
Wed:
8am - 5pm
Thu:
8am - 5pm
Fri:
8am - 5pm
Sat:
Closed
Sun:
Closed
*The prices below are based on standard consumer vehicles. Larger vehicles may require additional resources for proper maintenance.
Summer Service Special
We'll perform a complete engine coolant system flush.
Full Engine Coolant System Flush
Diesel Engine Oil Service
Diesel Engine Oil Change
Get the oil and filer changed on your diesel-powered vehicle!
Oil & Filter Change w/ Synthetic Oil
23 Point Vehicle Inspection
4 Tire Rotation (6 Wheel +$15)
Fluid Top Off
4-Wheel Wheel Alignment Inspection
Visual Brake Inspection
Engine Oil Service
Get the oil and filer changed on your vehicle!
Oil & Filter Change w/ Synthetic Blend Oil
23 Point Vehicle Inspection
Tire Rotation
Fluid Top Off
4-Wheel Wheel Alignment Inspection
Visual Brake Inspection
Suspension Inspection
Why Choose Paul Sherry Service
Choosing where to have your vehicle serviced is an important decision, but that doesn't mean it has to be hard. The Paul Sherry Service Center is the premier auto service center in Piqua and the surrounding areas. Our car mechanics are familiar with Chrysler, Dodge, Jeep, and RAM models, as well as other brands. In fact, we are even a 5-Star Chrysler service center, giving you extra confidence in our ability to provide top-notch service.
One Stop for All Automotive Service
Having your vehicle serviced at Paul Sherry makes sense since you will only have to make one stop to receive all the services you need. Whether your Chrysler is due for regularly scheduled maintenance or you are concerned about the brakes in your Jeep, our team can help you. We provide all of the services you could need, from tire rotations and wheel alignments to brake inspections and replacements to oil changes. Visit us for regularly scheduled services; for repairs following an accident; or to investigate an odd smell, sound, or vibration. We always offer competitive rates, so caring for your vehicle at Paul Sherry Service Center is a financially savvy decision.
Only Genuine Parts and Trained Technicians
At Paul Sherry Service Center, we understand that the repairs made to your vehicle are only as good as the parts put in, which is why we always use genuine parts. When you bring your Chrysler, Jeep, Dodge, or Ram to our service center, you can trust that the parts, coolant, oil, and other components that we put into your vehicle have been designed to be compatible and high quality. Our technicians are all highly trained, ensuring that any service we provide will last.Our dealership is easy to find along North County Road 25A, and our technicians are more than happy to explain what they are doing to your vehicle so you have no doubts. Our goals are customer satisfaction and ensuring your vehicle continues to run smoothly for years to come.