Used Commercial Trucks For Sale
About Our Commercial Truck Dealership
Commercial trucks are unique to the business you do. But don't let the fact that a truck is used deter you from considering it for your business. It's possible to find a pre-owned commercial truck with a configuration that could help you conduct business and one that's reliable for everyday work.
You may be able to find a used commercial truck for sale that fits your business and saves you money at Sherry Chrysler. We always review our pricing to make sure our used inventory features the best rates at or below market value, and we have one of the widest selections of used commercial trucks in the industry.
Get the Truck You Need at Sherry Chrysler
We have all kinds of used commercial trucks for sale at Sherry Chrysler, including cargo vans, commercial trucks, dump trucks, and service trucks. We pride ourselves on our vast inventory that allows our customers like you to get what they need.
Our certified used vehicles even include a 7-year/100,000-mile powertrain limited warranty to help you protect your purchase. The warranty is valid from the time the truck was purchased new, so you'll have the remaining warranty time left to use. Plus, your purchase comes with a 3-month/3,000-mile maximum care limited warranty that covers mechanical issues to give you extra peace of mind.
Feel free to stop in and check out our selection. If you'd rather see what we have in stock from the comfort of your home, you can head to our website to see our used commercial trucks for sale in Ohio. All vehicles include a detailed description, several photos, and even a virtual walk-around so that you can see a full 360-degree view of the vehicle, just like you would if you were on our lot.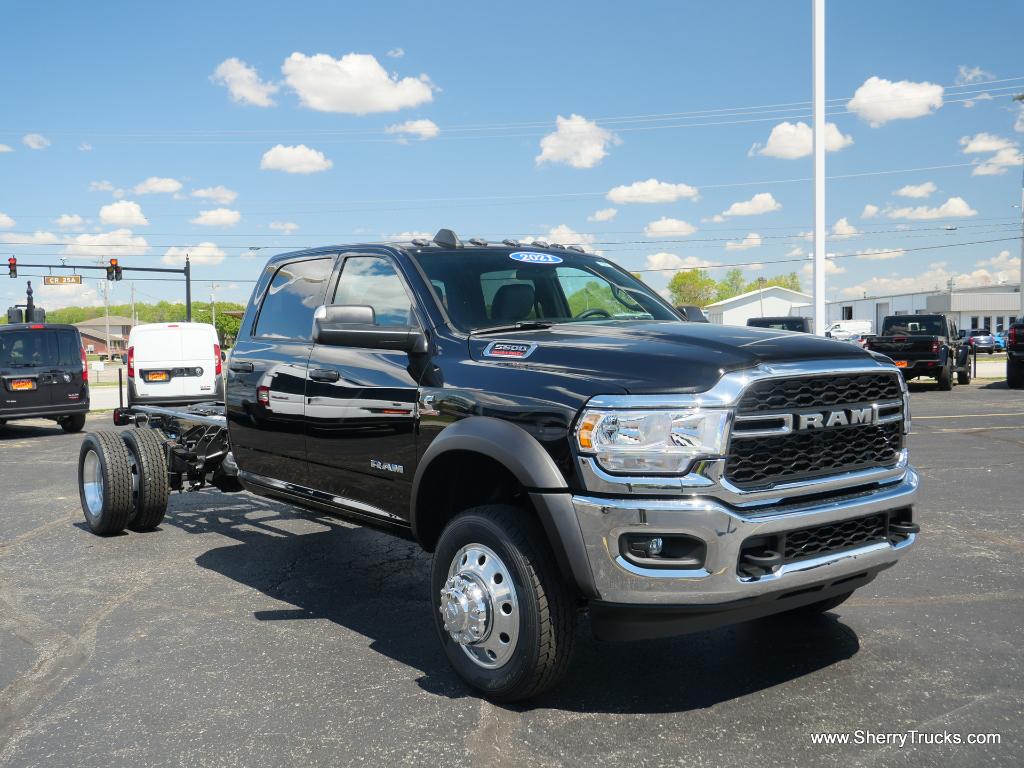 Commercial Truck Upfits
Can't find exactly the used commercial truck for sale in Ohio? We know that commercial trucks are used for specific purposes, which is why there are virtually endless upfits available to customize your truck to your daily business needs. You can add commercial truck upfits to any qualified used truck in our inventory, ensuring that you get the truck that's right for your business.
We are an official commercial truck upfit dealer for industry leaders, like Bay Bridge, Knapheide, Reading, and more. That means that we can bring you some of the best upfits you'll find for your truck. These service bodies and custom elements make your commercial truck as functional as it needs to be and come backed with warranties to protect anything that needs to be altered for your upfit.
What you get is a commercial truck that's tailored for your unique business. Just give us a call or stop in to discuss your needs, and we'll let you know what we can do for you and your commercial truck or fleet.
We Pay Top Dollar for Used Commercial Trucks
Trading in a commercial truck for a new one? Complete your trade-in with Sherry Chrysler to get top dollar for your used commercial truck. We are always open to adding more used commercial trucks to our inventory to continue to give our customers plenty of options when searching for a truck.
Fill out our online form to get the trade-in process started, or you can give us a call to speak with someone who can help. We look at several factors when valuating your truck, including its market value, configuration, and upfits, to give you not just a fair trade-in value, but the best trade-in value you'll find. You don't even need to buy a vehicle from us to get a trade-in quote (although we'd love it if you did!). We're happy to take your trade-in anyway, and we'll still pay top dollar for the sale.
Are you ready to order your used commercial truck? Sherry Chrysler is ready to help. We have a versatile inventory of used commercial trucks, including cargo vans, service trucks, and dump trucks, that have been well cared for and inspected to ensure quality. Browse our inventory online or visit our dealership today. We're located just off I-75 N in Piqua, Ohio.