Jeep Wrangler For Sale Cincinnati
The 2022 Jeep Wrangler is one of the most popular convertible trucks available in the market today, boasting of modern technology and a piping-hot 6.4-liter V8 engine (among other variants) to choose from. All variants of the 2022 Jeep Wrangler come with a four-wheel drive (4×4) by default, but more on that later.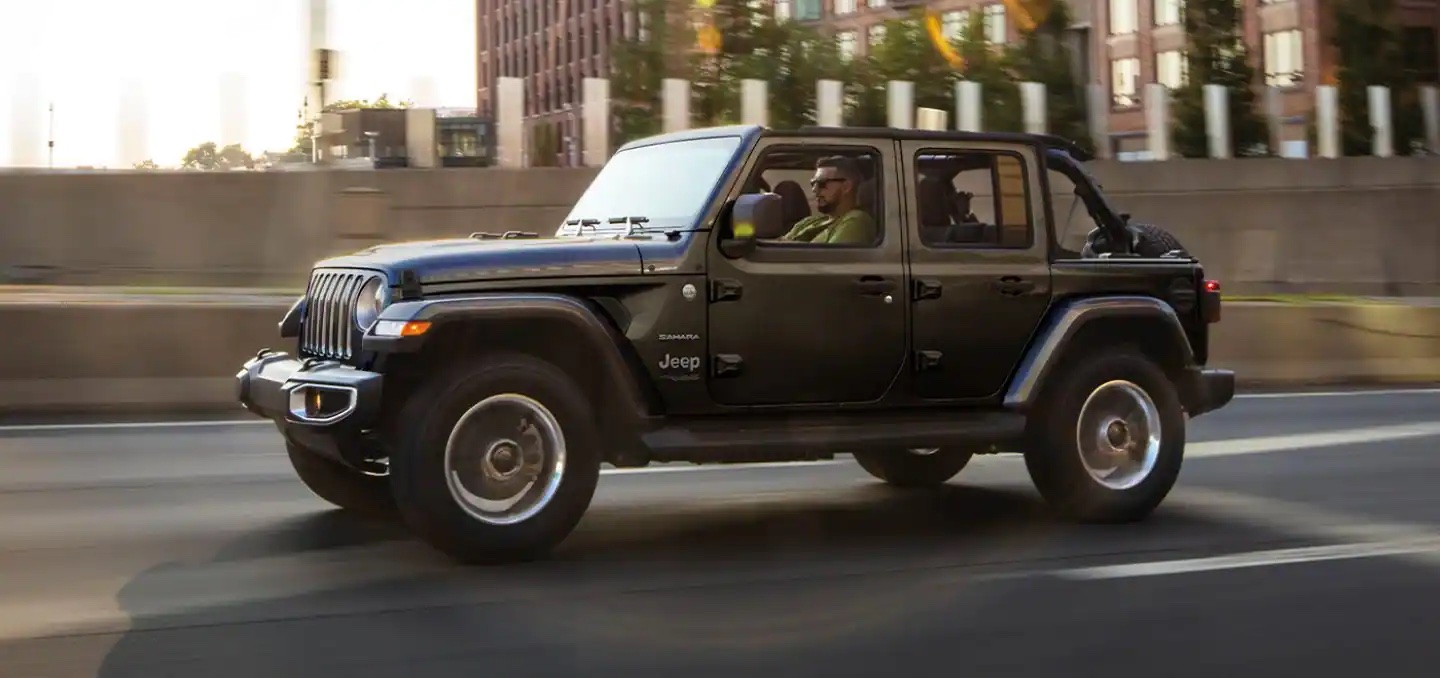 2022 Jeep Wrangler Performance
The new Jeep Wrangler for sale in Cincinnati JL retains the 3.6L V6 (285-hp) engine from its predecessor. This is complemented by a six-speed manual or an eight-speed automatic gearbox. Moreover, customers have the option to get the 2022 Jeep Wrangler in a 3.6L V6 engine paired with a hybrid powertrain. Of course, the top-end 6.4L V8 option is also available. Since a four-wheel drive is included on all models, the truck includes a dedicated lever on the center console to control its functionality. 
Additional Features and Options
The V6 Jeep Wrangler Sport with the six-speed manual gearbox can go from 0 to 60 mph in just 6.1 seconds. Meanwhile, the Sahara variant with the automatic gearbox can go there in 6.8 seconds. The bulkier Rubicon variant takes longer, however. This is mainly due to the added bulk in the form of off-roading gear. 
This year's Wrangler lineup includes the optional Willys version under the Xtreme Recon package. Among this model's features include the 35-inch BF Goodrich KO2 tires (17-inch wheels), an improved braking system, and a suspension lift of 1.5-inches. This particular model bears the 3.6L V6 engine coupled with a four-door body. 
2022 Jeep Wrangler Interiors
In line with older models, the latest iteration of the Jeep Wrangler does not bring significant interior space improvements. But the company has retained most of its classic appearance, albeit with newer technology to adapt to the modern world. The two-door includes some compromises in terms of cargo space, while the four-door version offers significantly more room for your cargo. 
Customers of the latest Wrangler model can choose what goes inside the truck. The default infotainment system is known as Uconnect. It comes equipped with all the necessary features, while you get to choose from three different touchscreen sizes. Owners can also opt to get the optional Android Auto or Apple CarPlay system.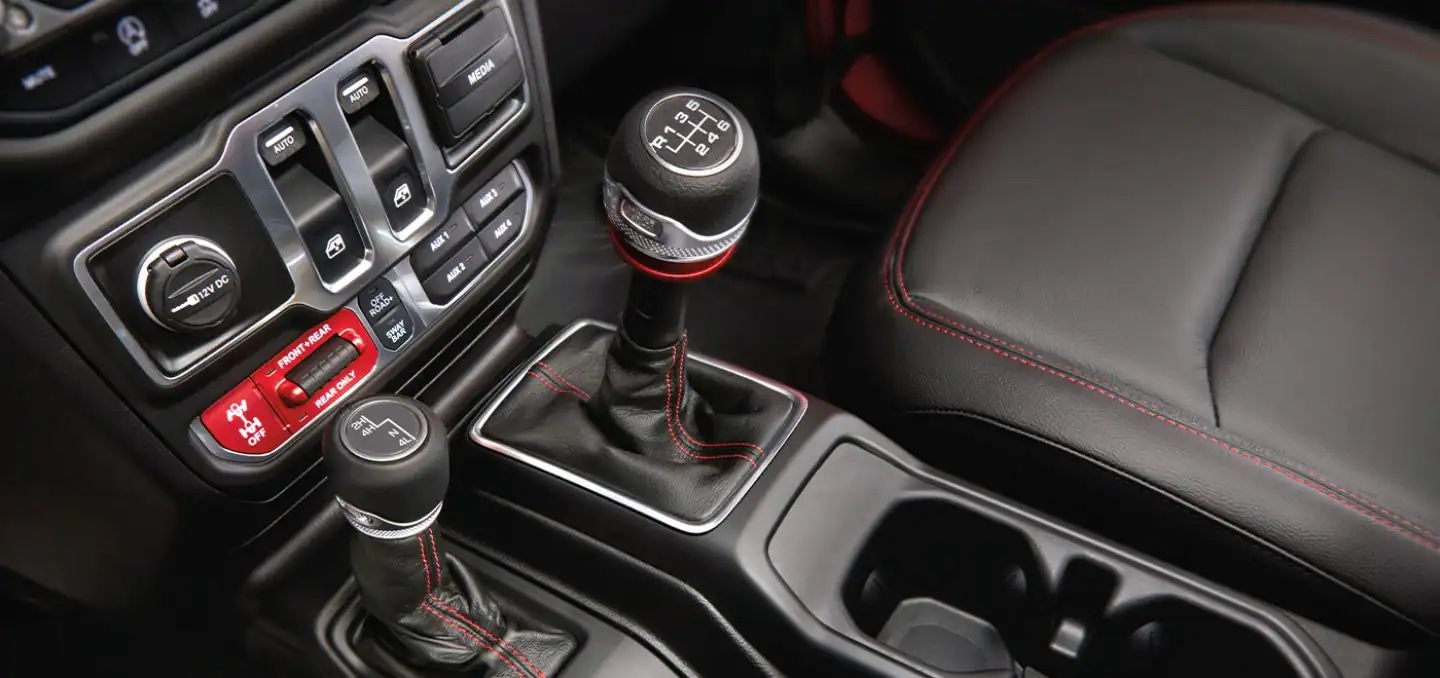 Browse Through Sherry Chrysler's Inventory of the 2022 Jeep Wrangler
Customers can go through the extensive list of available options for the latest Jeep Wrangler for sale in Cincinnati. At Sherry Chrysler, you get access to Ohio's best lineup of new and used off-roading vehicles. Some of the popular models in our inventory include Jeep Wrangler, Wrangler Unlimited, Renegade, Compass, and more.
If new cars are not what you're looking for, we also provide certified pre-owned cars and trucks at our Ohio outlet. Our resident experts perform thorough inspections of every vehicle on our lot to ensure customers always get the best out of their new purchase. 
Not in Ohio? No problem. You can go through the entire catalog of Sherry Chrysler's inventory right from our website. We can also help you with a wide range of financing options, making us the trusted source in the Piqua and Dayton areas of Ohio. You can also reach out to us via phone on 937-778-0830.