Custom Order Your Commercial Truck
Get A No-Obligation Quote
Toledo, Ohio's Top Commercial Truck Dealer
When you need a new commercial truck in Toledo, Ohio business, Sherry Chrysler is the dealership for you. We offer commercial trucks of all shapes and sizes, whether you a service truck, plow truck, flatbed truck, cargo van, or clean-slate body designed for customization. Our knowledgeable and friendly staff is ready to help you with every step of the process to make sure that your truck matches your business needs.
Toledo's Largest RAM Commercial Truck Dealer
Sherry Chrysler is proud to be the largest RAM commercial truck dealer serving Toledo, Ohio. We carry several new and used RAM trucks in our inventory to offer a wide range of models, styles, and truck bodies to cater to just about any business.
We serve businesses all over the state, including Toledo, Perrysburg, Maumee, Sylvania and their surrounding areas. Business owners come to us because they know we'll have what they need or can help them custom order the perfect commercial truck for their everyday business tasks.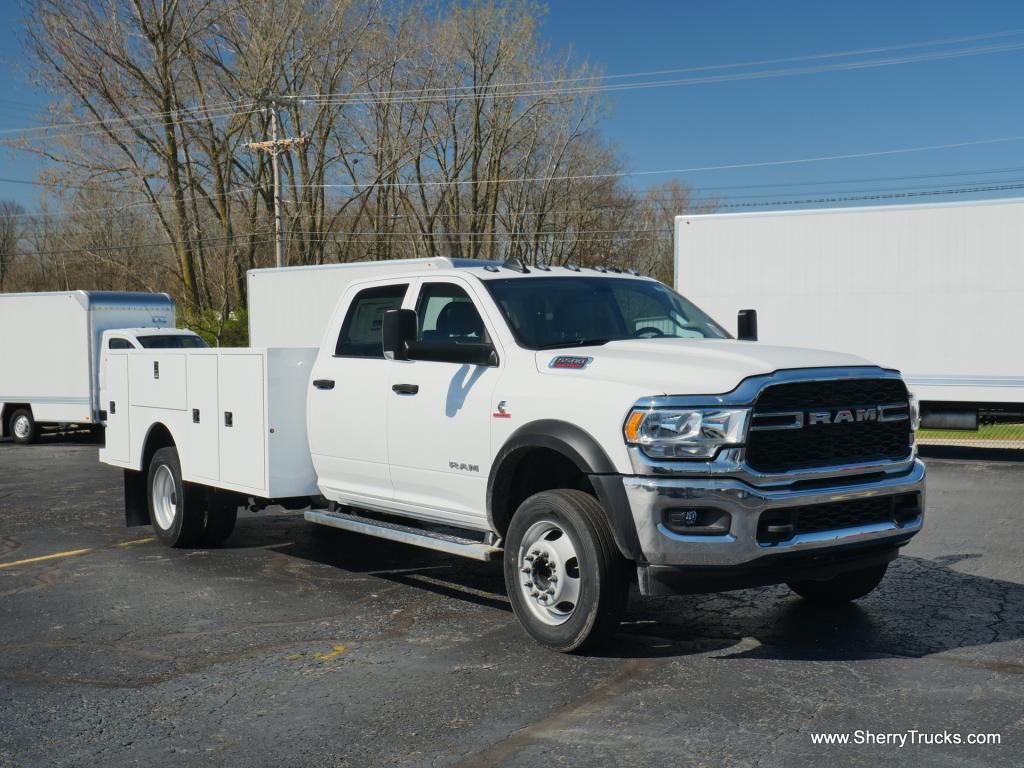 New and Used Heavy Duty Commercial Trucks For Sale
Some of our most popular commercial trucks in Toledo, Ohio come from RAM. RAM's selection of heavy-duty trucks—3500, 4500, and 5500—are industry leaders in power, performance, and all-around capability. With exceptional payloads and uncompromising power, RAM commercial trucks truly are some of the best your money can buy.
Check out the RAM 5500 for top-of-the-line performance or drop down to the 3500 if hauling isn't your priority. We also have RAM Cargo Vans available for businesses that need to store and transport equipment and tools between jobs. 
Top Commercial Truck Upfits for Any Type of Industry
At Sherry Chrysler, we partner with some of the top upfitters in the industry, including Reading, Knapheide, Warner, and Bay Bridge. Our partnership brings you trucks designed for almost any commercial need. Choose from service bodies, flatbeds, box trucks, cargo vans, and more. 
No matter where your located in, you can browse our inventory of commercial trucks for sale in Toledo, Ohio to see what we have in stock and learn more about each kind of truck, including its technical specs, features, and official window sticker. You can also get a virtual walk-through of our commercial trucks and see pictures of each model on our website before you stop in to see us and place your order. 
Although we specialize in RAM commercial trucks for sale, we do have other makes and models available. If you're looking for something specific, don't hesitate to give us a call, send an email, or start a live chat to see if we can get you what you're looking for.
Custom Order Your Commercial Truck
Not only do we have one of the best selections of commercial trucks in Toledo, but we also can help you custom order your truck or fleet to your exact specifications. We know that every business differs from others and what's on our lot might not work for you.
In that case, let us know, and we're happy to help you complete a custom order. Just tell us what you need, and we'll match you with the truck, body, and upfits that will get the job done.
We'll also work with you on financing your truck or fleet with our various finance options from partnered financial institutions and lenders. Have a commercial trade-in? We can give you a quote for that, too. 
Commercial Truck Delivery to Anywhere in Toledo
As a business owner, we know you have your hands full. That's why we make it easy to get your truck or fleet over to you as soon as it's ready to drive off the lot. Take advantage of our available delivery to anywhere in the Toledo area for one commercial truck or a full fleet.
When you buy a commercial truck from us, just let us know that you'll need it delivered. We'll give you a quote for delivery of your commercial truck in Ohio and work with you to set up a date and time that fits your schedule.