Commercial Truck For Sale Cincinnati, Ohio
Available delivery to anywhere in Ohio!
Dealer Serving Commercial Trucks to Cincinnati, Ohio Workers
Paul Sherry Chrysler Dodge Jeep RAM is Cincinnati's choice dealership for commercial trucks, including new and used vehicles, fleet truck orders, and customized truck orders. We offer one of the largest selections of commercial trucks in the area. We also have plenty of upfits and customizations to get you the right vehicle for your business or personal needs. Our inventory includes everything from RAM 1500s to chassis cabs and box trucks. Our expert financing team can work with you to get you into the truck you need for the right price, regardless of your credit history.
RAM Commercial Trucks
Our dealership includes a range of both used and new commercial box trucks, pickup trucks, chassis cabs, flatbed trucks, service trucks, and more. We also pride ourselves on being an official RAM dealer, which allows us to showcase brand-new RAM 1500, 2500, 3500, 4500, and 5500 models to our customers. The ProMaster Van and ProMaster City are also in our inventory to offer you versatile options for your fleet.
Our team is fully trained with the knowledge necessary to get you into the right vehicle. We know what commercial trucks in our lineup are best for specific business uses. When you visit our dealership, you'll get one-on-one attention from an associate who is ready to answer any of your questions and address your concerns about the buying process.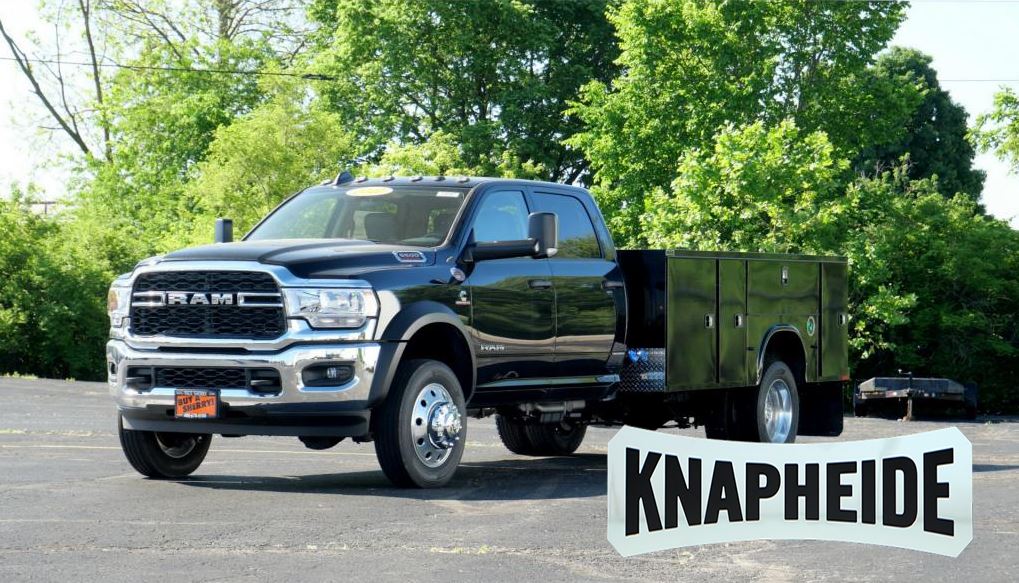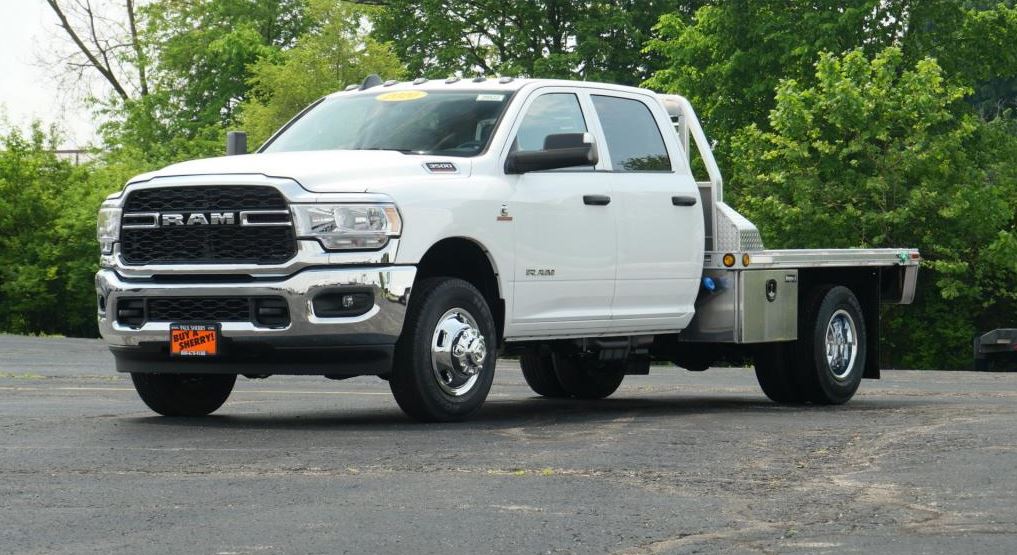 Customization and Fleet Orders
Need something specific? Your business needs are unique to you, so your commercial truck fleet should be customized to your needs. That's why Sherry Chrysler features a range of upfitting options for all of our commercial trucks.
We also take custom fleet orders to tailor each fleet vehicle to your business and drivers. You can fill out an online form to let us know what you need and what vehicles you're interested in. One of our staff will look over the details and work up a custom quote, including all of our current incentives and promotions, to get you the best deal for your company fleet.
Delivery Available Anywhere in Cincinnati
Whether you're located within the city of Cincinnati or the outlying neighborhoods, the Sherry Chrysler team can deliver your commercial truck to you. With the purchase of any commercial vehicle from our dealership, we'll conveniently bring your truck to you so you can focus on your business. Speak with a team member today to learn more about our Cincinnati commercial truck delivery service.
On-Site Financing for All
One thing our customers love about us is our financing process for any vehicle. Your commercial truck should fit within the company budget, and our finance team is here to make sure that happens. We can complete the full financing process on-site for you, so there's no running back and forth to the bank to sign papers. We partner with several financial institutions to find you the best deal, and we offer guaranteed financing to help those with less-than-stellar credit get the vehicle they need. You can even begin the financing process online to save time at the dealership.
Turn to Sherry Chrysler for Your Commercial Truck Needs
Are you ready to shop for your company's new vehicle? The Paul Sherry team is prepared to help. Our professionals are ready to assist you with finding the right vehicle, taking it for a test drive, and finding you financing options you can live with. 
You can browse our commercial truck inventory online, call at (937) 778-0830, or stop in and visit us in Piqua, Ohio, to check out our inventory in person. You can also ask about our virtual walkarounds and test drives from home.