Retirement of Sherry Chrysler General Manager Len Clark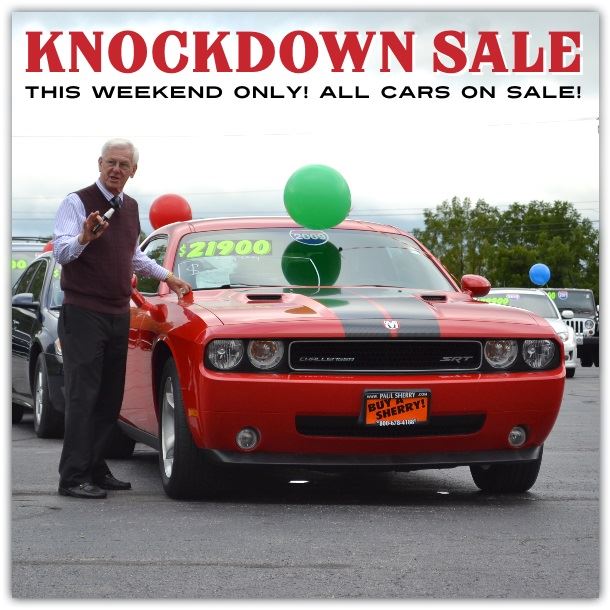 Following 22 years of serving customers and ensuring Paul Sherry Chrysler Dodge Jeep RAM runs smoothly, General Manager Len Clark will be retiring. You may remember Len from your trips to the dealership in the past or his participation in community events. Many remember him as the face of the dealership during the "Knockdown Sale" on WHIO. That million-dollar smile is something most customers will remember.
At Paul Sherry, we decided this was the perfect opportunity to gather some fun stories and memories about Len from the staff, and here are some of our favorites.
Taught Everyone at the Dealership Skills
Justin Smith shared that he's known Len since he was in junior high since he was friends with Len's daughter. Justin said that Len taught him everything he knows about the business, showing how far of a reach Len has had and how his customer service and skills continue to be used.
Nick, one of the salespeople you have likely seen around Sherry Chrysler, has been working with Len at the dealership for 14 years, during which time he also picked up a great deal of knowledge. To Nick and many other members of the staff, Len was like a father.
Beth, the parts manager, holds Len responsible for teaching her that every story has two sides to it and showing her patience in tough situations, instead of getting mad.
Always Goes Above and Beyond
Others who have worked with Len for decades admire the way he would do anything. While on the job, Len would gladly wash the car for customers in addition to helping them find the right vehicle. He routinely went above and beyond to help any way he could, something that is so rare in the industry.
Everyone at Paul Sherry, from salespeople to service writers to those in the service center, all have amazing memories of working with Len over the years. Zach, who used to be in the sales department and now is in service writing, said that no one works as hard as Len or takes as much time as he does to make sure his co-workers succeed.
He Will Be Missed
There is no doubt that everyone at Paul Sherry Chrysler Dodge Jeep RAM will miss Len Clark and hopes he pops in for the occasional visit at the dealership. We simply wouldn't be where we are today without his leadership over the years. We wish him the best during his retirement and plan on following in his footsteps in terms of leadership and customer service.