Dodge Hornet For Sale Ohio
For consumers looking for a compact SUV or crossover-style vehicle that boasts power, fuel efficiency, and all the latest tech features, the brand-new Dodge Hornet could be a game-changer. The Dodge Hornet is entering the 2024 model year with a sleek design, incredibly powerful Dodge engine options, and cutting-edge features and technology. This new crossover is positioned to be the new favorite for anyone looking for a practical vehicle that can still have fun.
The biggest uncertainty for many potential buyers, however, is where they will end up going for their vehicle. Choosing the right dealership can be a critical component of the vehicle purchase process, and that's why Sherry Chrysler has been going the extra mile for our customers for the better part of the last century.
Custom Order Your Dodge Hornet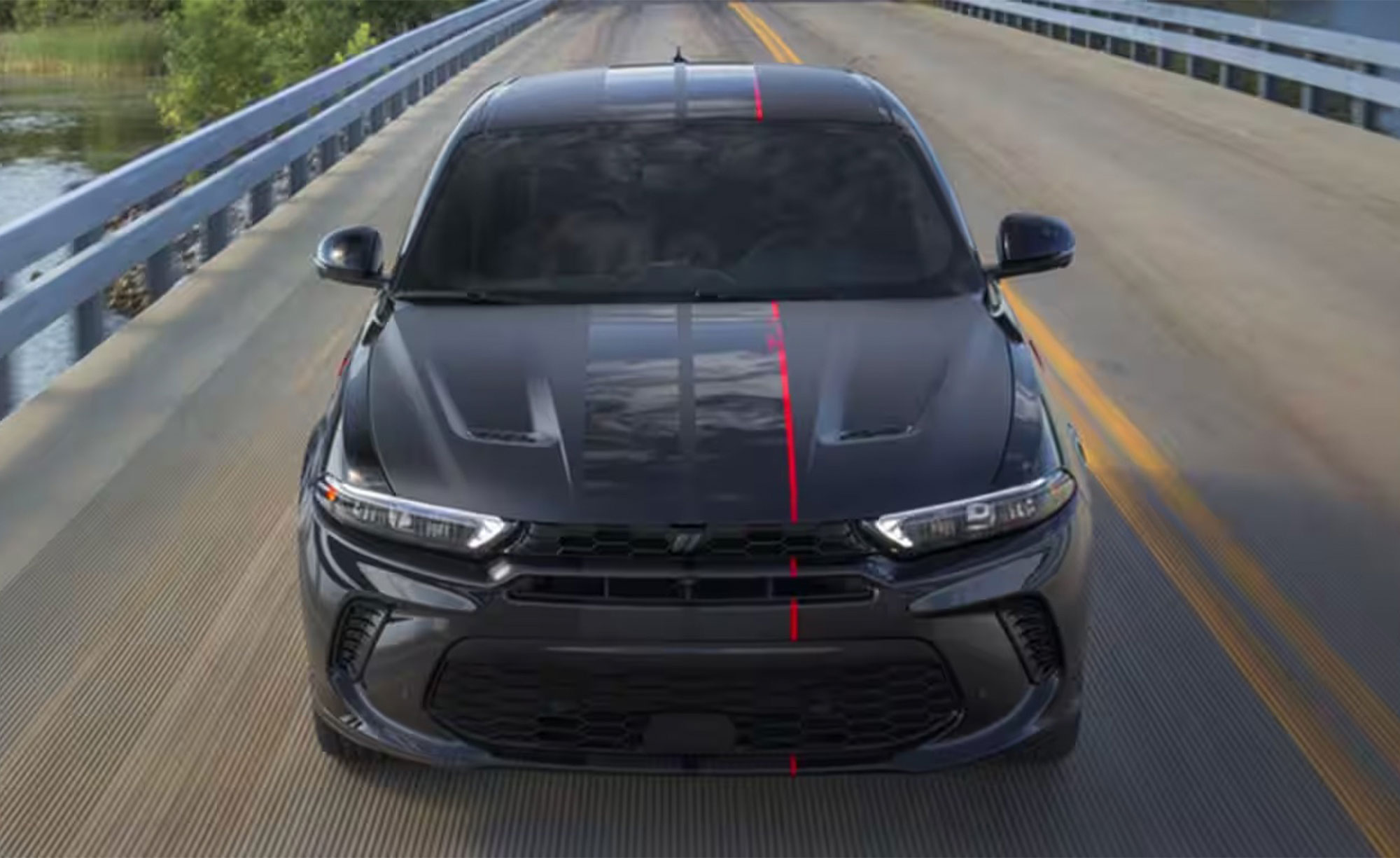 Why Choose Sherry Chrysler?
You have a massive number of choices when it comes to car dealerships, and we appreciate that you're considering Sherry Chrysler. Here are just a few of the reasons that you should partner with Sherry Chrysler for your Dodge Hornet purchase.
Competitive Pricing
At Sherry Chrysler, you can get peace of mind knowing that you're paying the best possible price on your new Hornet, and we make sure you know that when you look at our transparent pricing model. We believe that not only should pricing be straightforward, but we price our vehicles so that everyone can have access to a safe, new car at a fair price. Additionally, we can offer financing in many cases through our partner banks.
Work with Our Team of Knowledgeable Staff
One of the biggest reasons that we've been around so long is that we're driven to provide leading expertise and the most current training available for all of our associates. They are equipped with the most comprehensive knowledge of the vehicles we sell, and they will help you find just what you need while answering all of
Exceptional Customer Service
We aren't happy until you're happy, and at Sherry Chrysler, we'll work with you to find the right solution for you, without adding any stress. Buying a car can be a stressful experience, and we want to make it as easy as possible.
Not only do we provide competitive pricing, endless selection, experienced staff, and top-tier customer service, but we also offer a considerable variety of financing options, as well as offer various maintenance and repair services. We'll make sure you stay happy long after you drive off the lot.
The Dodge Hornet
If you haven't seen it by now, the new Dodge Hornet is going to blow you away. It's a brand-new entrant in the lineup, carving out a space in the small SUV and crossover space. The main competitors in this space are the Kia Seltos, Mazda CX-30, and Volkswagen Taos.
The Hornet shares a platform with the Alfa Romeo Tonale, and it comes in two trims: GT and R/T PHEV. The GT has a turbocharged 2.0-liter four-cylinder engine that makes 268 horsepower when combined with the nine-speed automatic transmission and all-wheel drive. The R/T PHEV is a plug-in hybrid that's powered by a turbocharged 1.3-liter four-cylinder engine and an electric motor that partners with a six-speed automatic transmission and all-wheel drive for 288 horsepower.
Compared to other vehicles in this class, the Hornet takes the lead with its advanced safety features and unbeatable fuel efficiency. Digital gauges come standard, as well as Uconnect 5 infotainment, automated e-braking, and pedestrian detection. This makes the Hornet the most high-tech vehicle on Dodge's roster.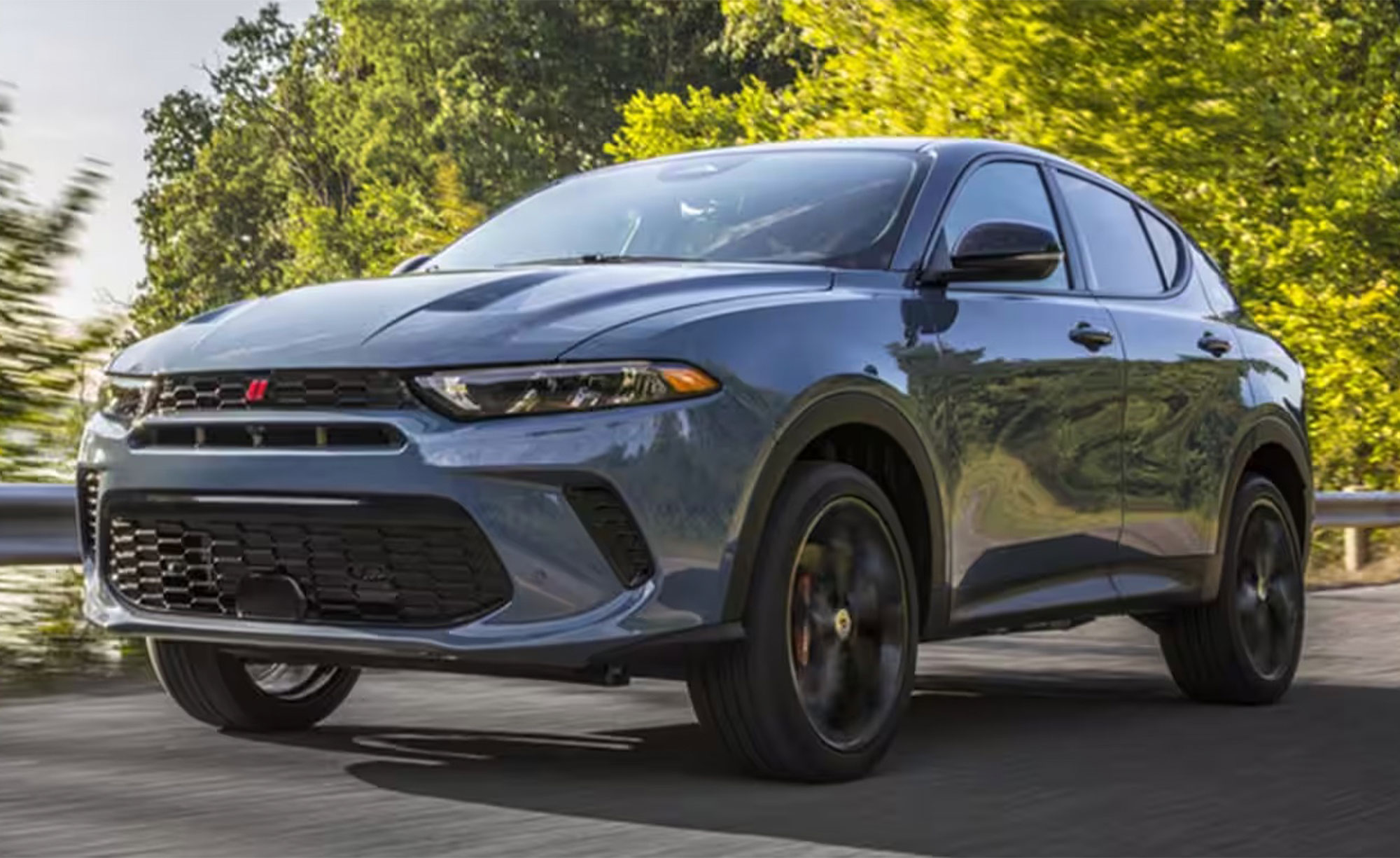 Purchase Your Dodge Hornet in Ohio from Sherry Chrysler
At Sherry Chrysler, we offer a range of different financing options to help you get into a new Hornet on terms you can afford. We have loan and lease options, and our experienced and friendly staff will help you find the option that works best for you.
The Dodge Hornet is loaded with premium tech and futuristic safety features while being the same powerful, comfortable Dodge vehicle we've come to expect. If this sounds like something you're interested in test driving, reach out to Sherry Chrysler today to schedule an appointment.