Flatbed Trucks for Sale
As one of the top commercial truck dealerships in Ohio, we pride ourselves on the various commercial trucks we offer. One of our popular choices for a number of businesses is our flatbed trucks. So when you need a reliable truck, with a high-quality upfitter, a good deal, and friendly service, you know where to go—Paul Sherry Chrysler Dodge Jeep and RAM.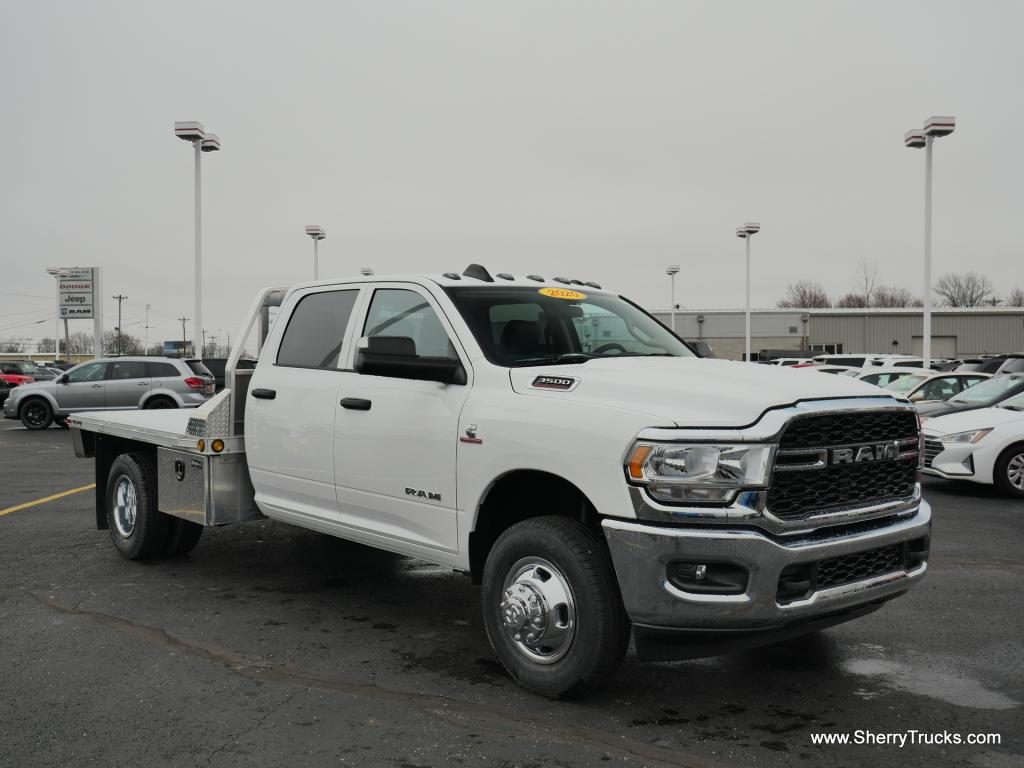 Flatbed Trucks For Sale in Ohio
Flatbed trucks are typically used in various commercial industries such as farms, construction, landscaping, and transportation. These trucks need to be able to carry a heavy load and reliably get your transports to and from the business site. In order to do this, you need a dependable, sturdy, and long-lasting vehicle.
At Paul Sherry, we only provide the best trucks for your flatbed trucks which is why we offer the RAM 3500,4500, and 5500 chassis cab. With superior towing capabilities, premium payloads, and long-lasting warranties, you can be sure that the vehicle you leave with will last a long time.
High-Quality Upfitters Available
When you get a reliable vehicle, you need a high-quality upfitter to go with it. In an effort to provide the best overall flatbed trucks, Paul Sherry offers a number of upfitter that are sure to get the job done. With options such as Knapheide, Jerr-Dann, Hillsboro, and more, you are guaranteed to find an upfitter that meets your needs.
With over 170 years in the business, Knapheide continues to push out quality equipment for the commercial vehicle industry. Their flatbed upfits come with a range of options including side accessories, floor materials, hoists, and more.
Jerr-Dann is a well-established conversion company serving the commercial truck industry for almost 50 years. They offer innovative and dependable solutions, their equipment is built to last, and it has lived up to the demanding expectations of carriers.
Hillsboro Industries is a leading manufacturer of trailers and truck beds. They have crafted a line of aluminum trailers with industry-leading double-wall aluminum extrusion. Their products are recognizable for their superior quality, durability, and value.
Outside of these three upfitters, we partner with a wide variety of high-quality flatbed providers to offer our customers the best solution for their business.
Get the Best Deals Around
Unlike other companies, Paul Sherry understands the various ins and outs of the commercial truck industry. We know what is in demand, the true cost of upfits, and the maintenance required to keep them working at their best. All of this experience and knowledge allows us to pass on savings to our customers. Our understanding of the commercial truck industry provides us with the ability to price vehicles fairly. So, when you need a flatbed truck for a good deal, you can come to Paul Sherry.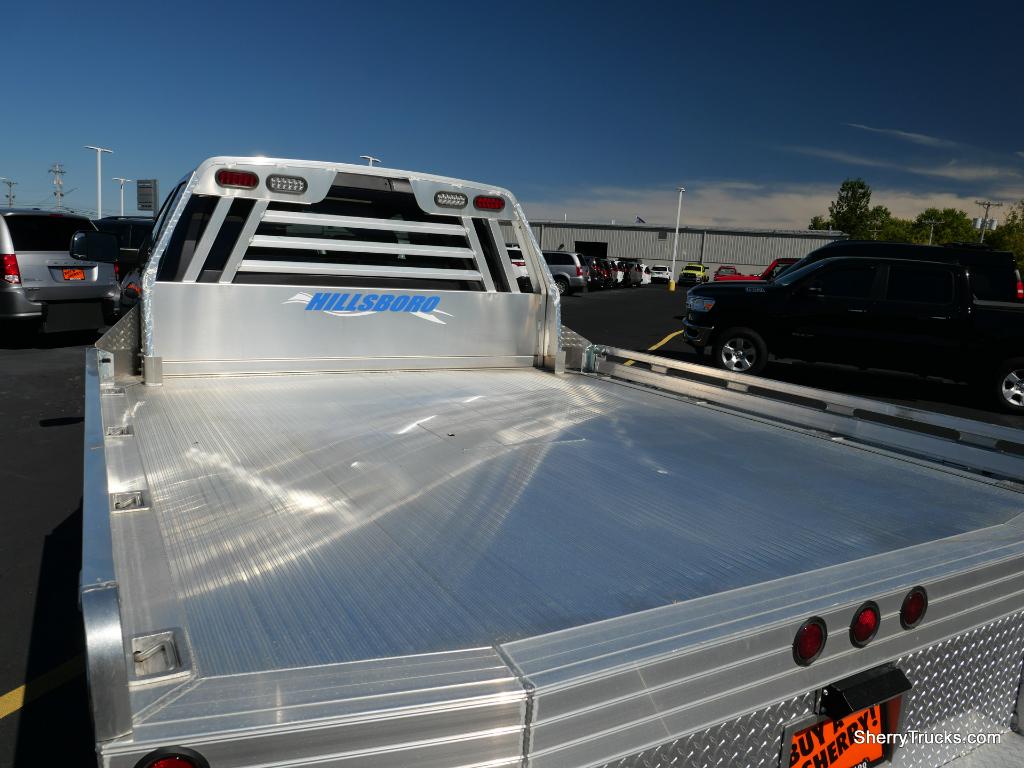 Knowledgeable, Friendly Staff
Purchasing a commercial flatbed truck can be overwhelming. It is different than buying a car for yourself, but thankfully the knowledgeable and friendly staff at Paul Sherry has the experience to walk you through the process step by step.
Our sales team will work with you to find the new or used flatbed truck that works for you. If you can't find one that meets your needs, you can always custom-order one through us! After that, our finance team will utilize their connections with various credit unions and banks in the area to offer you competitive options and rates. Finally, our maintenance team will keep your vehicle up to date and in the best working condition.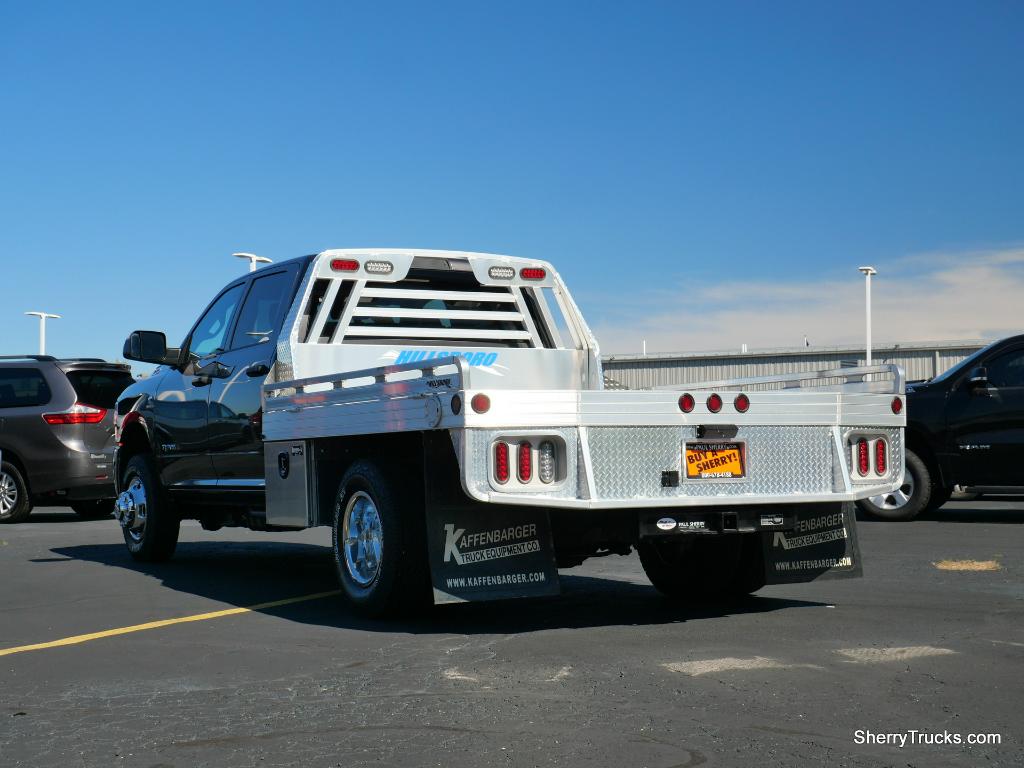 Purchase a Flatbed Truck from Paul Sherry
When you need a reliable truck, a high-quality upfitter, a good deal, and experience service, Paul Sherry is the place to go. Our dedication to the customer is unparalleled. We take the time to understand your specific needs and provide you with the best possible solution. To us, you are more than a sale, you are a lifetime business partner.
Are you ready to take the next step and find a flatbed truck for sale? Call 937-778-0830, visit us, or browse our inventory online today!