Used Cars Dayton Ohio
Welcome to Paul Sherry Chrysler, Dodge, Jeep, RAM, and Used Cars. Our dealership proudly serves Dayton, Ohio with the best online shopping experience of any other used car dealer in Dayton. We provide every user a first-hand shopping experience no matter where you live in Dayton. Learn more about what makes our dealerships' used cars in Dayton Ohio different from other used cars.
Unique Used Car Inventory Features
Used Car History Reports
Every Dayton used car we list for sale comes with a free and comprehensive AutoCheck vehicle history reports. Vehicle history reports help you understand a vehicle's history, enable you to compare similar used cars, and helps you select the vehicle that's right for you.
Custom Youtube Videos
We know there are many car dealerships offering used cars in Dayton Ohio, but no other car dealer in Dayton provides you first hand custom videos of every car for sale. On each used car details page you can find a 2-3 minutes custom YouTube video that provides you a walk around showing you the exact condition of the vehicle prior to visiting us in person.
Complete Photo Gallery
When browsing for used cars in Dayton Ohio, photos are the most common tool for car shoppers. All used cars listed come with a complete photo set of the entire car. This means you can see every angle and feature before you arrive at our dealership. Many other Dayton used car dealers only provide a few photos to get you to stop in and begin a negotiating battle.
Accurate Descriptions
Every used car at our dealership displays a hand written description. We are the only used car dealer in Dayton to take the time to find every feature on every vehicle and list them appropriately. This way, when a vehicle has added features that a VIN number will not show, you'll know about it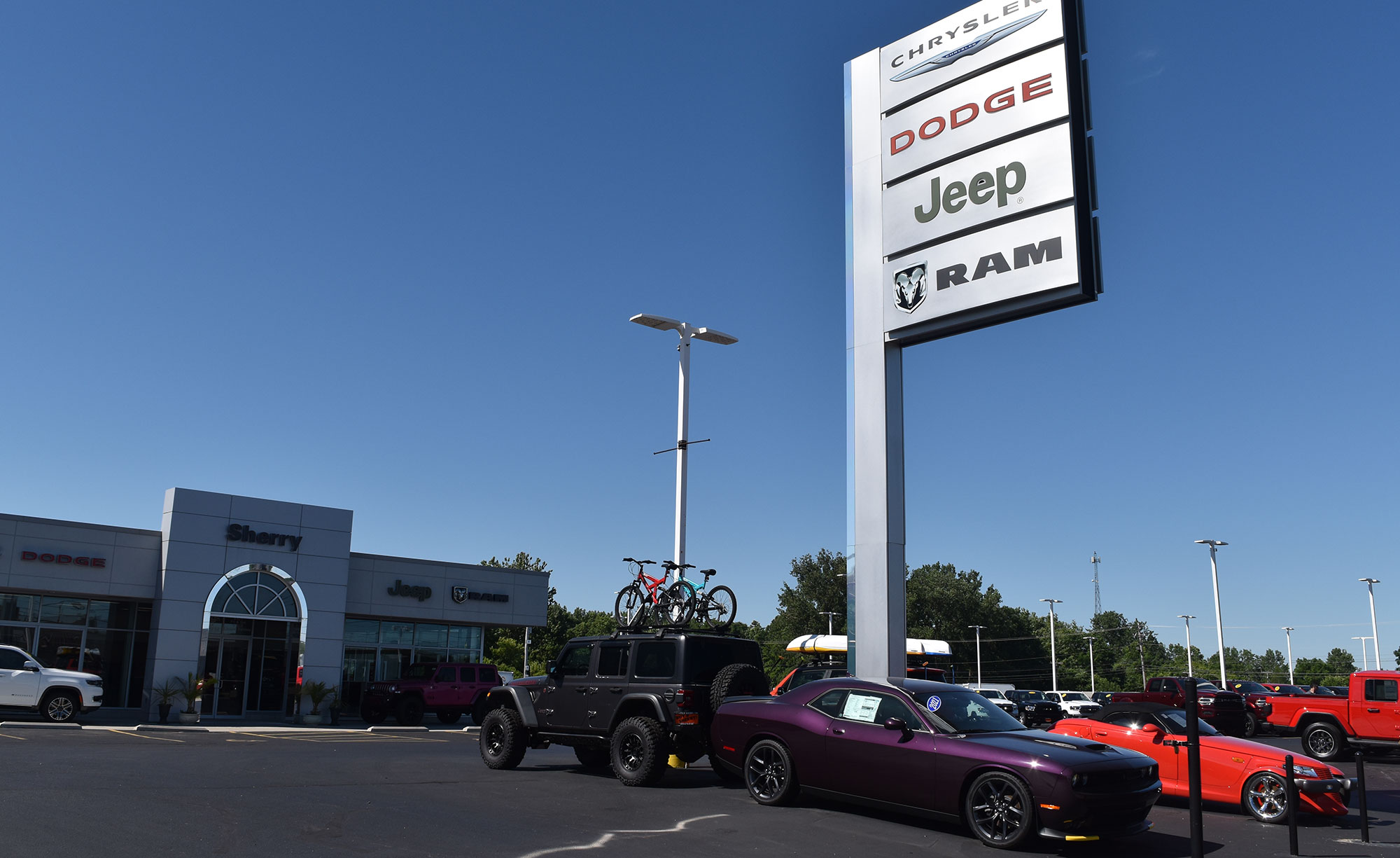 About Paul Sherry Used Cars Dayton Ohio
Paul Sherry used cars has been serving Dayton, Ohio since 1968. Since then we have evolved into a premium Chrysler, Dodge, Jeep, RAM and used car dealership. We offer a large a well rounded inventory of used cars at only the best prices. Just because we changed our name, doesn't mean that we are not Dayton's #1 used car dealership.
Our dealership is committed to finding the right used cars in Dayton Ohio for any customer. If you have a specific used car request that you just can't find, fill out the form below and we'll find the car for you!