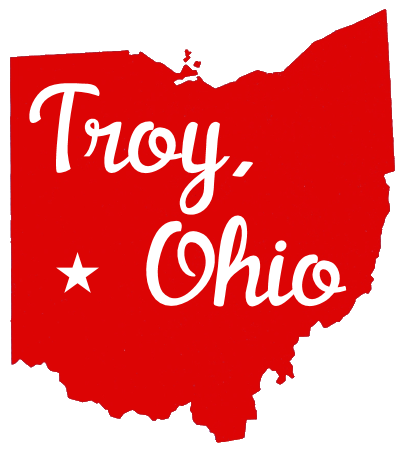 Sherry Chrysler Serving Troy, Ohio
Stop searching for car dealers in Troy, Ohio, and visit Paul Sherry Chrysler Dodge Jeep Ram. At Paul Sherry, we have an extensive selection of cars, trucks, and SUVs, so you don't have to stop at multiple dealerships. Instead, you only have to visit us to find excellent offerings from multiple automakers, including unique vehicles that you aren't likely to find other places, such as lifted trucks and Jeeps.
Our Incredible Inventory Selection
We offer one of the best inventories in the area thanks to the incredible versatility available. If you are looking for a sedan or coupe, take a look at our selection of Chrysler and Dodge models. Whether you want a practical family sedan or a sports car with 707 horsepower, we can help get you behind the wheel. When it comes to SUVs, our wide selection of Dodge and Jeep models should give you more than enough options. Families love the Dodge Durango while those looking for off-roading prefer a Jeep Renegade or other model from that brand. Between the Chrysler Pacifica and Dodge Grand Caravan, we even have multiple minivans on the lot. Of course, if you want a powerful pickup truck, look no further than the extensive lineup of Ram vehicles at Paul Sherry Chrysler.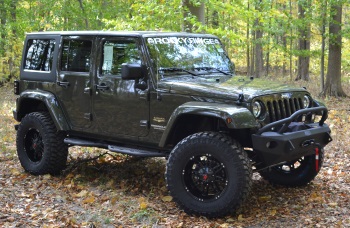 While most other car dealers in Troy, Ohio, do offer cars, trucks, minivans, and SUVs, they typically limit themselves to a few brands and, therefore, don't have the type of variety we do. Our dealership takes it a step further by offering unique vehicles you would have to otherwise search to find. If you are looking for a conversion van, then we are the perfect destination. While we specialize in Ram conversion vans, we always have a wide variety on the lot, including options like the Ram ProMaster, Ford Transit, and Chevrolet Express. At Paul Sherry, we also offer an incredible array of lifted trucks and SUVs from Rocky Ridge. We opt for Rocky Ridge lifted models due to their excellent reputation and high reliability. You can find a range of lifted models from all of your favorite brands, although we have the widest selection of lifted Rams and Jeeps. Best of all, unlike if you do the lifting yourself, the adjustments are covered by a warranty.
We Help with Financing
Our goal at Paul Sherry is to provide everything you need in a single convenient location. Because of this, we offer excellent financing, and if you don't like our rates, we can help you with financing. We can give you an estimate of your car loan or you can use our online loan calculator to get a general idea. Our team at Paul Sherry Chrysler Jeep Dodge Ram will work with you to fill out the loan application, answering any questions you have. Don't worry about bad credit; we want everyone to be able to afford a vehicle and can help those with bad credit or even no credit. Even if you already have a loan, we can help adjust the contract term or refinance to get you a better rate or make your payments more affordable.
Buy, Sell, or Trade In
While most people think of visiting our car dealers in Troy, Ohio, to buy a new or used car, you can also sell us your old vehicle or trade it in for a new one. We pride ourselves on offering the best price and making an offer quickly. You can visit us in person, fill out an online form, or call us to get the ball rolling with selling or trading in your vehicle.
Take Advantage of Our Service Center
In addition to financing and an expansive selection of new and used models from your favorite automakers, Paul Sherry Chrysler Dodge Jeep Ram has a service center right onsite. Best of all, each of our technicians is highly trained and experienced in the brands we work with. That means you don't have to worry about finding a mechanic who has dealt with your particular model before; we have experience with everything in our lineup. We can help with anything from a simple tire rotation or oil change to your full regularly scheduled service. We can align your vehicle, do a four-wheel balance, replace the drive belt, take care of your fluids, and inspect your air conditioning. When it comes time for your 15,000- or 30,000-mile service, visit our service center. Since we are familiar with the maintenance requirements for each of the brands we work with, you don't even have to bring your service schedule with you. You can also trust that we will always use the parts recommended by the manufacturer so there is no concern about them being poor quality.
How to Get to Our Dealership from Troy, Ohio
Our dealership is just a short drive away from Troy. In fact, you should get to us in just 15 to 20 minutes. The easiest way is to take I-75 North in the direction of Toledo. When you reach Exit 83 for County Road 25A going toward Piqua, take the exit. From there, just turn left on North County Road 25A, which is also Sidney Road, and follow it for 0.6 miles. We'll be on your left waiting to greet you. If you prefer to avoid the interstate, you can also go to North Market Street in Troy and stay on it until it becomes Piqua-Troy Road. In about 6.5 miles, you will turn right on Troy-Sidney Road. From there, turn left onto North County Road 25A/Sidney Road, and you will see us on the left in about 2 miles.

Check Out Our Online Inventory As Well
Too busy to take the quick drive to Paul Sherry Chrysler Dodge Jeep Ram right away? You can also check out our inventory online to get a better idea of what models are available. Even if you are going to visit our dealership, it doesn't hurt to look online at our inventory and get a feel for our selection. That way, you are better prepared to find your perfect vehicle.
Visit Paul Sherry Chrysler Dodge Jeep Ram in Piqua today to get the perfect new or used model to drive around Troy.