Sell or Trade In Your Car at Sherry Chrysler
November 30, 2017

Posted by

Ryan
Comments Off

on Sell or Trade In Your Car at Sherry Chrysler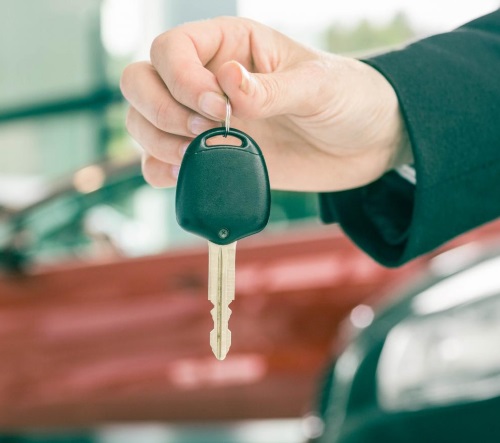 If you have a vehicle in the Dayton area that you no longer need, then contact Paul Sherry Chrysler Dodge Jeep RAM, and we will buy it from you. This way, you can get some much-needed cash that you can save, put toward other expenses, or use to reduce the out-of-pocket expenses for your next vehicle. We pride ourselves on always paying top dollar, saving you time while helping you make money.
Trade In to Get Your Next Vehicle
Our dealership regularly deals with people living in or near Dayton who are looking to trade in their current vehicle for a new one. Maybe you want a different body style or need new features. Or perhaps you just want a change, or your vehicle is starting to get too old. No matter the reason, we will gladly offer you a trade-in. Just give us some basic information about your vehicle, including the make, model, year, and condition, and we can give you an estimate of its value. Following an inspection, we'll give you a figure.
Because you can sell your car to us and buy the new one right at our dealership, the process is smooth and free from hassle. Our various teams are used to working together, particularly when it comes to trade-ins, and our sales team has experience valuing trade-ins. Having a trade-in will not affect your experience shopping at our dealership in any way, other than to lower your out-of-pocket expenses. We always offer top dollar and won't increase the asking price for your chosen vehicle just because you sold us your old one.
Sell Us Your Car – No Need to Buy
At Paul Sherry Chrysler Dodge Jeep RAM, we will buy your vehicle as long as it is in reasonable shape, even if you don't choose to purchase an auto from us. We will not lower our offer for your car just because you don't plan on buying from us. We always pay top dollar, giving you the amount that your vehicle is actually worth. The process for getting an estimate is the same whether you choose to sell your car or do a trade-in, and it is always hassle-free.
Help Us Keep Our Inventory Fresh
When people like you sell us their old vehicles in Dayton, it helps us maintain a fresh inventory. As we get additional used models from customers, we are able to expand our used car lineup, offering more variety to customers. Because we will buy a car even without a trade-in, our stock of used models grows frequently, offering you even more choices if you do choose to do a trade-in.
We Accept Nearly Everything
There are very few limits to the vehicles that we will buy from you when you visit Paul Sherry Chrysler Dodge Jeep RAM. We accept a range of body styles from the brands we work with. Because we are part of a larger dealership group, we can also buy other vehicles, like lifted trucks and conversion vans. Don't feel limited by the brands we specialize in, either. We prefer to buy Chrysler, Dodge, Jeep, or RAM vehicles since drivers expect us to have those, but we also buy vehicles from other automakers. This helps us maintain a variety and better serve the community. Simply contact us to get an estimate for your car right here in Dayton.