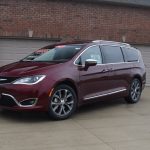 As a completely new model, the 2017 Chrysler Pacifica has been getting a lot of attention in Ohio and is the source of numerous queries for more information. As much attention as the Pacifica has been getting, the new Pacifica Hybrid has received even more since it is the first minivan of its kind, offering an option for drivers across the country who want room for their entire family and fuel efficiency. Most questions tend to center around its hybrid powertrain, but you may also be interested to learn more about what separates the Pacifica Hybrid and regular Pacifica from other minivans on the market.
Does It Take Gas? Do I Need to Plug It In?
As the first ever hybrid minivan sold in Ohio, it makes sense that the average person has questions about what the Chrysler Pacifica Hybrid runs on. It is a plug-in hybrid, which means that it will take gas and [...]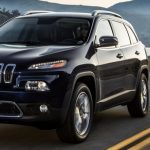 The Jeep Cherokee is known for its reliability, off-road capabilities, and numerous trim levels. Although you can't drive the 2017 Jeep Cherokee quite yet, some details about it are slowly being released to help get everyone excited and ensure you know what to expect. The newest version of the Cherokee should be similar to the 2016 model currently found at Jeep dealers, but with enough updates to make it worth upgrading and to provide a great value.
Exterior Updates
Based on spy shots and the limited information available, we know that the 2017 Jeep Cherokee will have a minor facelift. Many experts are predicting that the platform of everyone's favorite SUV may also change, making it a bit more similar to the Mercedes-Benz M-Class in structure. In terms of what we know for sure, you should expect to see new headlights to replace the old ones with their rounded design. The front grille has [...]