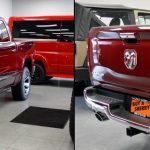 When you head to your local Ohio dealerships, you will be able to find the latest RAM trucks and commercial trucks. The 2018 models feature exciting updates from the previously available trucks. Plus, the 2019 RAM trucks that are starting to trickle in have even more new features and styling components. Remember that the 2018 model year was the last one in the fourth generation, so if you examine a 2018 and 2019 RAM truck side by side, you are bound to notice some differences.
New Features for the 2018 RAM Trucks
Compared to the previous model years, the 2018 RAM trucks you find at your Ohio dealership will have a few notable differences. You might spot a couple of special editions if you get lucky, along with the new Tungsten trim, which sits at the top of the lineup with its suede roof liner. For most drivers, the most thrilling part of the 2018 [...]
Paul Sherry Chrysler Dodge Jeep RAM & Commercial Trucks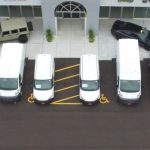 At Paul Sherry Chrysler, we are always working to provide our customers with as many vehicle options as possible. To take full advantage of our recently renovated service area and showroom, we are working to expand our commercial truck inventory. Now anyone who needs a heavy-duty truck for their business needs will have a familiar place to shop with an amazing selection.
Just Some of Our Available Commercial Trucks
When you look at our inventory of trucks, you will notice an impressive selection, ranging from those that do well as commercial or personal-use vehicles and those that are more geared toward businesses. Those in search of a heavy-duty pickup can find choices like a used GMC Sierra 2500HD or a Dodge Ram 2500. You can also get a Hummer H3T. Some of our trucks even come with attachments such as a full snow-plow kit. If you need even more power, consider one of our new [...]